You'd love to have a beautiful fountain birdbath in your backyard. Believe me, I know how you feel.
It would look absolutely stunning, no doubt.
But there's a problem, as usual. You'd hate to ruin the aesthetic appeal of your backyard by running an extension cord across the grass.
Or even worse…
It could potentially cost thousands of dollars to have a new electric outlet installed in the perfect location for your future gorgeous birdbath fountain.
It all seems too much, and when you really think about it it's incredibly depressing.
Guess what?
Your future plans are far from thwarted.
As a matter of fact, there's a much better alternative. And this alternative doesn't require extension cords, installing power outlets, or doing anything else that could tarnish the visual appeal of your beautiful home.
And the answer is:
How about putting in a solar bird bath?
It's the perfect choice and the solution to all your problems.
You can choose one that runs directly on solar power and needs constant access to the sun in order to operate.
Or, you can select another alternative.
Solar bird baths with rechargeable battery backups are a fine choice. Just keep your amazing fountain birdbath in the sun for a certain number of hours each day, and your battery will be fully charged for continuous use.
And the best part?
You get to have your cake and eat it too!
You get to display a phenomenal solar birdbath that adds beauty and elegance to your backyard.
And even better?
It's going to attract so many wonderful birds that your yard will start to look like an astonishing outdoor aviary.
Just wait and see!
Top 8 Of The Best Solar Bird Baths Products
Best Solar Bird Bath Fountain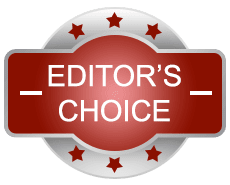 SmartSolar Solar Birdbath
Editor's Comments:
The SmartSolar bird bath is truly impressive because of its stylish design, it's solar powered features, and its ability to transform your balcony, deck, or patio into a relaxing atmosphere. This solar powered bath has an attractive olive-green finish, patented underwater solar panels and pumps, and low power use.
Weight: 16.5 pounds
Construction: Resin
Color: Olive Green
Dimensions: 17.75" x 17.75" x 24.5"
Installation Type: Pedestal
Manufacturer: Smart Solar
The Bottom Line:
I chose this model as the best of the bunch because it's relatively lightweight at 16.5 pounds, it's made of solid resin and glass fiber reinforced concrete, and I really like the attractive design. It works best in direct sunlight, it's really easy to clean and maintain, and the underwater pump system isn't even noticeable.
What's Good
Underwater integrated solar panel
Patented low-voltage water pump
Easy to drain
Easy to clean
Sturdy & durable
What's Bad
Requires direct sunlight
Water freezes in the winter
Pricey
Summary
Why do I like this solar birdbath so much?
For starters, I love that it's made with glass fiber reinforced concrete. This means they designed it with strength, durability, and a desire to create a product that will last for many years without breaking.
That's not all, because I also appreciate the low-voltage water pump and filter. I don't have to worry about the power output from the birdbath accidentally shocking or harming animals when least expected. The power output is so minimal that it could never cause any unintended harm.
The design is attractive, which is also a definite plus because I want it to look nice in my backyard. The olive-green finish matches perfectly with the rest of my home decor.
It has a hidden reservoir built into the fountain. This reservoir recycles water, which means I won't have to continuously keep filling it up all the time.
But best of all…
I love the fact that it doesn't have any wiring, the installation is simple, and I won't have to shell out extra money to operate it. It's powered by the sun, so you'll never have to incur any additional energy costs with this solar fountain.
Best Solar Bird Bath For Under $100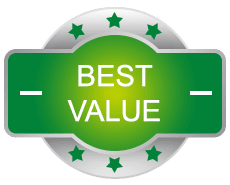 MUMTOP Glass Birdbath Solar Birdbath With Metal Stand
Editor's Comments:
The Outdoor Glass Solar Birdbath with Metal Stand has a lot about it to love. The design is attractive, bright, and colorful. The assembly is simple, it's really easy to clean and drain, and it's made of glass and stainless steel, so it was designed to handle a few bumps and bruises.
Weight: 9.13 pounds
Construction: Metal, Glass
Color: Black, Light Blue
Dimensions: 20.75" x 19.75" x 5"
Installation Type: Pedestal
Manufacturer: ONLYMONKEY
The Bottom Line:
Overall, this is a great choice for anyone looking for an inexpensive yet effective solar birdbath. The design is gorgeous, it's easy to collapse and store, and the birds really seem to love it. You can use it to hold water or bird feed, depending on your preference. Just know that your backyard will be swarming with beautiful winged creatures in no time once they realize you have an amazing birdbath.
What's Good
Beautiful color patterns
Sturdy metal stand
Durable construction
Easy cleaning and draining
Simple to assemble
What's Bad
Glass bowl is fragile
Stand wobbles on uneven ground
Screws will eventually develop rust
Summary
Here's the breakdown:
This birdbath with a metal stand is ultra-affordable. Anyone with a passing interest in providing a place for birds to clean themselves and drink cool water will have no trouble purchasing this item.
The color patterns are amazing and the design is stunning, which makes it aesthetically pleasing.
The metal stand was constructed well and it's strong. But if you place it on uneven ground, expect it to fall over. More than likely, tipping it over will cause the bowl to break because it's glass and it's fragile.
Cleaning is a cinch. The bowl lifts off the top of the stand. Just drain the water, wipe it down, refill it, and you're done.
Some people might be afraid of the glass bowl. If you have lots of kids or animals running around the yard, they may knock it down and accidentally break it. So, keep that in mind.
Like I mentioned, the assembly is a snap. Everything is already together in the box. You just have to place the glass bowl on top of the metal stand after you've put it in a secure location.
Make sure it gets plenty of direct sunlight to properly absorb solar energy to power the beautiful lights.
Best Glass Solar Bird Bath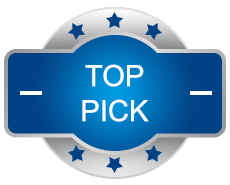 Bits and Pieces Solar Glass Birdbath
Editor's Comments:
I personally love this solar glass bird bath because of the amazing design. It is shaped like a peacock feather, which is really attractive. As they designed it, they painted the three-dimensional structure using metallic paint in beautiful bright colors that really pop and catch the eye.
Weight: 9.48 pounds
Construction: Metal, Glass
Color: Black, Blue
Dimensions: 25.5" x 20" x 6"
Installation Type: Pedestal
Manufacturer: Melville Direct
The Bottom Line:
I feel compelled to recommend this solar birdbath to anyone looking for something with an incredibly attractive design. It truly looks stunning, but it's also easy to clean, easy to assemble, made of sturdy metal and glass material, and with direct sunlight you can fully illuminate the six glowing LED lights.
What's Good
Built-in LED lights
Includes Two rechargeable AA batteries
Powder coated metal stand
Brightly painted peacock feather shaped design
Illumination automatically turns on at dusk
What's Bad
Glass breaks in freezing weather
Short stand
Dim lights
Summary
In the end, from a design perspective this is an amazing choice. The peacock feathered bowl looks remarkable. And when it's glowing at night it looks even grander.
But that's not all…
It provides ample power output as long as it gets direct sunlight during the day. But the energy is stored in two rechargeable AA batteries. So, you can technically move it at night, turn on the power, and still enjoy the beautiful glow.
Assembly is easy and it's just a matter of placing the glass bowl on top of the metal stand. And because the bowl is removable, it's easy to drain and clean by wiping it down.
The metal stand is sturdy. But it's always best to make sure you put it on level ground. Otherwise, it will be uneven and it could potentially fall over easier, which could accidentally lead to shattering the glass bowl.
Overall, the design is so attractive that you're going to love the beautiful shape and colors. This is highly recommended to anyone looking to spruce up the aesthetics of their backyard or front yard for that matter.
Best Solar LED Lighted Bird Bath
Solar Lamp Post Bird Bath
Editor's Comments:
I chose this as the best solar LED lighted bird bath because it absorbs the power of the sun and stores it in a 1.2V 600mAh Ni-Mh AA battery. This means you can turn on the powerful lamp lights at any time during the day or night as long as you keep the solar battery charged. This is a nice feature that adds an additional light to your home, but it doesn't cost a penny because it's powered by the sun!
Weight: 4.6 pounds
Construction: Poly hard plastic
Color: Aquamarine
Dimensions: 15.5" x 15.5 x 32.5"
Installation Type: Freestanding
Manufacturer: ART & ARTIFACT
The Bottom Line:
Here's the deal: this birdbath is awesome and powered by solar energy, it has an attractive design, it's easy to assemble and clean and it weighs less than 5 pounds so it's easy to move around. It's made of poly hard plastic although it looks like it's made of concrete, which is a nice design feature as well. It's strong and built to last and I can't recommend it enough.
What's Good
Includes one AA rechargeable battery
Elegant design
Durable construction
Easy to assemble
Generous sized water dish
What's Bad
Lightweight material
Tips over during storms
Smaller than expected
Summary
The beauty of the Solar Lamp Post Bird Bath is its power storage capabilities. I like that you can leave it out in the sun for a while, fully charge the battery, and then turn on the lamp at night to enjoy a lovely glow.
Assembly is simple, yet a little more difficult than other birdbaths. Instead of coming in two pieces like many others, this is made of five separate pieces and it has nuts, bolts, washers, and pins that need to be inserted.
But don't fear the assembly because it really is easy.
It's super lightweight and weighs less than 5 pounds. This means it's easy to maneuver and clean. Simply tip it over to drain the water out and then towel it off whenever it's a dirty.
The design is a bit on the rustic side, yet it's still very attractive. Just make sure it matches with your other outdoor decor.
The poly hard plastic material is sturdy, yet since it's so lightweight, it can easily tip over during a heavy rainstorm or snowstorm. You may want to bring it inside if you know a big storm is on the way.
Overall, I think this is a great LED solar birdbath and it's very affordable so I think you're going to like it too.
Best Solar Powered Bird Bath Fountain
Smart Solar Country Gardens Solar Birdbath Fountain
Editor's Comments:
I added this birdbath to the list because it has an underwater solar panel and pump system that you won't even know is there because it's well hidden and easily maintained. It's simple to drain the basin and quickly refill it after washing it off. It's strong and made of glass fiber reinforced concrete, it recycles water, and doesn't require any wiring or outside power. Plus, it's aesthetically pleasing and simple to assemble.
Weight: 20 pounds
Construction: GFRC
Color: Stone
Dimensions: 21" x 21" x 29"
Installation Type: Pedestal
Manufacturer: Smart Solar
The Bottom Line:
All in all, it's an excellent choice for anyone looking for a beautiful fountain birdbath that doesn't require being plugged into a power source. It's free to operate, easy to use, and as long as you have it in direct sunlight the fountain will run in a beautiful fluid motion.
What's Good
No wiring necessary
The sun is its power source
Sturdily build
Hidden pump and solar panel
Low maintenance
What's Bad
Direct sunlight required
Heavy for some people
Excess sunlight wears away the finish
Summary
To round things out, I'd like to tell you the facts about why I chose this as the best underwater solar panel bird bath.
First off, the hidden solar panel and pump is so well-placed that you hardly even know it's there. But it works effectively to power the fountain nonetheless and no outlets or wiring is required to make it work.
The overall design and aesthetics are attractive enough if you like a fountain that looks like it's made of concrete. It actually is almost made of concrete; except it's reinforced with glass and fiber as well. But it's sturdy nonetheless.
Installation is simple as you'll see. As I mentioned, there is no wiring or plugging in. There is no motor that needs to be installed. Just place it in sunlight and allow the energy to get absorbed by the solar panel and it will operate fine on its own.
Cleaning is easy enough, but it might be a little difficult for anyone who finds it hard to move an item that's bulky and weighs 20 pounds. Otherwise just tip it over, clean it out, and fill it up again so the birds can soak in the wonderful water as they preen and take a bath.
Related article: Country Gardens Solar Birdbath
Best Pedestal Solar Bird Bath
Outdoor Solar Lighted Pedestal Bird Bath Fountain
Editor's Comments:
This pedestal solar bird bath is a joy to use and even more wonderful to look at. It has a beautiful basin on the top, a second bowl at the bottom that you can fill with flowers, and a gorgeous bronze design. It's also available in green if you prefer a different choice for the color.
Weight: 4.55 pounds
Construction: Metal
Color: Bronze
Dimensions: 17" x 17" x 30"
Installation Type: Pedestal
Manufacturer: Best Choice Products
The Bottom Line:
I recommend this pedestal solar birdbath because the solar panel is built-in and it saves the energy so that it glows nicely at night. Assembly is easy, cleaning is just as easy, the product is durable, the design is attractive, and it's made of resin so it will hold up nicely in a rain, sleet, snow, and heat.
What's Good
Made of high-density polyresin
Energy saver design
Built-in planter
Illuminates at night
Tall pedestal
What's Bad
Must be weighed down
Wobbles without proper weight
Tips over in storms
Summary
At the end of the day, I have the utmost confidence recommending the Solar Pedestal Bird Bath Fountain.
It's an impressive piece of equipment made of high-density strong resin material. This means it's durable and stout and designed to last.
It weighs about 4 ½ pounds, so it's easy to maneuver and move around. It's also very easy to clean because it's so light. Although, once you add sand or water to weigh it down it will get heavier.
The design is really attractive. Even though it's made of resin, the colors are bronze and green, so it almost looks like it's made of metal. Which gives it a nice metallic shine.
It's very attractive and it has a large basin on top to fill with water for the birds. And it has a smaller bowl at the bottom to fill with flowers or other wild plants.
Personally, I feel it's a solid and very affordable solar birdbath fountain that I know you're going to enjoy.
Best Hanging Solar Bird Bath
MAGGIFT Hanging Solar Powered Bird Bath
Editor's Comments:
This Solar Hanging Bird Bath is beautiful and has an eye-popping brightly colored design. It's powered by the sun, and the soft yellow light bulb above the birdbath glows at night. It also doubles as a bird feeder if you'd prefer to use it to provide a tasty meal to your feathered friends.
Weight: 2.72 pounds
Construction: Metal, Glass
Color: Warm White
Dimensions: 11.8" x 11.6" x 5.9"
Installation Type: Hanging Mount
Manufacturer: MAGGIFT
The Bottom Line:
On the whole, this hanging birdbath is a wonderful choice. It's solar powered and charges fully after 6 to 8 hours in direct sunlight. The lights turn on and off on their own as soon as dusk approaches. It's decorative, easy to install and clean, and ultra-lightweight weighing less than 3 pounds.
What's Good
Attractive hanging decorative bowl
One AAA rechargeable battery included
Easy installation
Solar panel turns on and off
Doubles as a bird feeder
What's Bad
Direct sunlight required
Glass breaks easily in a heavy storm
Frozen water can shatter the bowl
Summary
Some reasons to truly appreciate this hanging solar birdbath include:
The installation is so simple that anyone can do it. It doesn't even require tools if you prefer to leave the bowl resting on the ground. Otherwise just hang the hook from a screw or a nail and you're in business.
Charging takes roughly 6-8 hours in full view of the sun. This power is required to light up the soft white light bulb that hangs above the birdbath. It doesn't put out a massive amount of power, which means power consumption is at a minimum.
The design is lovely and it's aesthetically pleasing. It has a picture of a gorgeous colorful peacock inside the bowl filled with lots of amazing colors including purple, blue, yellow, black, and white. It's going to look so pretty hanging in your backyard.
Cleaning is as easy as it gets. Just unhook the chains, dump out the water, and wash it off. You can wipe it down with a cloth or even put it in the dishwasher if you prefer.
The one caveat is the bowl is made of glass. And since it's hanging, it can break easily if it bumps into something or gets knocked to the floor. And freezing water can shatter the bowl too, so please be careful.
Best Solar Bird Bath Bubbler
OKMEE Solar Fountain
Editor's Comments:
I wanted to add a standalone fountain to the list for those looking for something to add to their birdbath. I chose this model because it's solar powered, has a 4-1 nozzle, and easily fits inside the bowl of a birdbath. Feel free to also add it to your fish tank, pool, aquarium, or pond as well.
Weight: 11.4 ounces
Construction: PET
Color: Black
Dimensions: 6.85" x 6.69" x 1.85"
Installation Type: Freestanding
Manufacturer: OKMEE
The Bottom Line:
Overall, I feel this is a great recommendation for all heated bird bath owners. It's sturdy and strong and can withstand warm water during the winter. It's powered by solar, so you don't have to think about dragging around power cords through the snow. And the technology is advanced so you don't have to worry about it locking up on you on freezing cold days.
What's Good
4-1 integrated nozzle
Great addition to heated birdbaths
Filtration box
Provides water shortage protection
Floating fountain
What's Bad
Foam filter requires cleaning
Sprays outside of the basin
Suction cups don't work on concrete
Summary
The OKMEE Solar Fountain isn't the most aesthetically pleasing piece of equipment, but what is it? It's functional and it gets the job done, which is the most important point.
It creates a large fountain that springs from the base and it has an integrated nozzle to create four different types of sprays. It's perfect to add to a heated birdbath for those looking to achieve the fountain effect in their backyard during the winter.
It comes fully assembled, so putting it together isn't an issue. Just place it in the bowl of your birdbath and make sure it gets plenty of sun to provide much-needed solar power. And to clean it, just pull it out of the water and wipe it down, all the while knowing that it won't get too dirty in the first place.
It's made of plastic, which could crack if you aren't careful. So, be gentle with it when you strategically place it in your birdbath, fish tank, or swimming pool.
Overall, I give this solar fountain high marks and feel it's an excellent addition to your already amazing heated bird bath during the wintertime.
Buying Guide To Selecting The Best Solar Bird Bath
Anyone looking for solar bird baths would benefit tremendously from the recommendations made above. But they're certainly far from your only options.
Since you're an independent thinker with your own personal tastes and style, you might want to venture out on your own. You might want to consider alternative solar bird baths besides the ones I recommended today.
And that's certainly within your right!
Are you ready to do your research?
Yes, unfortunately (or fortunately depending on who you are) you'll have to learn about the most important critical areas to consider when choosing a solar fountain for birds.
Don't worry! I'm here to gently guide you in the right direction.
In fact, the most important areas to focus on include:
Power Output
Design
Ease of Cleaning
Ease of Assembly
Aesthetics
Material
Focusing on these areas will make it easier than ever to find an amazing birdbath.
Do they look familiar to you?
I keyed into all of these areas in my reviews above. That's how important they really are.
To help you, I'd like to break each category down and explain why it's particularly important.
Sound good?
Power Output
Knowing your power output and the type of solar birdbath or fountain that you buy is very important toward making your final decision.
Why?
Some solar baths require constant access to sunlight. They cannot function without it. And when the sun goes down, the mechanized fountain and/or light bulbs will not work.
And another thing?
Some solar fountains and birdbaths have a rechargeable backup battery.
This is great for those looking to power their special features at night.
Make sure the birdbath has access to direct sunlight and keep it there for the specified amount of time. It could be an hour a day. Or it could be 6 to 8 hours a day.
The rechargeable solar battery will store the energy. You can turn it on and off at night at your leisure.
And the less power used – a.k.a. the power output – the longer the rechargeable battery will last.
Design
Concentrating on the design is the next necessary step.
Why is it important?
It's critical for a few reasons.
They include:
The design should match your outdoor décor
The design should contain your favorite features
The design should have visual appeal
The design should function to fulfill your needs
The design should meet your expectations
The design should attract your favorite feathered friends
In truth, the design doesn't necessarily have to meet every one of the criteria mentioned above. But the more you check off your list, the happier you'll be with your overall purchase.
Ease of Cleaning
Oh no! You're telling me I have to clean it too?
Yes, cleaning your birdbath comes with the territory.
But don't worry my friend…
… many bird baths are incredibly easy to clean.
Depending on who you are, you should focus on choosing a birdbath that's lightweight, easy to maneuver, easy to drain, and easy to wipe down.
Every one of the birdbaths recommended above meet this criterion. Even the heavier 20-pound solar bird baths are easy enough to maneuver.
Things get trickier when your birdbath has a concealed water pump and filtration system.
Cleaning the filters is simple enough. But it's an extra step and it's 100% necessary if your fountain is going to continue to flow freely.
If your filter gets clogged, your fountain isn't going to work right. So please keep that in mind and make cleaning a top priority.
Some say it's best to clean the fountain once a week. Others prefer doing it once a day. And still others choose to clean it once a month.
I'll let you use your better discretion to determine when and how often you should clean your birdbath.
Ease of Assembly
Wait a minute! Not only will I have to clean my birdbath, you're saying I have to assemble it too!
Yup, that's exactly what I'm telling you.
At least in some cases, but not all.
If you're truly afraid of assembly, choose a solar birdbath that comes fully assembled in the box.
But here's the reality…
In most cases, the birdbath is shipped in two pieces. There's a stand, or in the case of a hanging bird bath there's metal chains.
And there's the bowl that attaches to it.
You can place a bowl on top of the stand, right?
Then don't worry about assembly because it's very easy in most cases.
At worst, you might purchase one that has multiple pieces and requires nuts, bolts, screws, and pins to be properly placed with the aim of putting it together.
This is relatively easy to accomplish as well. But if it's really scary, avoid buying a birdbath that requires assembly.
And if you absolutely love it?
Call your handyman neighbor or best friend to put it together for you! I'm sure they'd be happy to help.
Aesthetics
This is likely obvious but I'll mention it anyway.
Do you find the birdbath aesthetically pleasing?
If you don't, you'll likely want it out of your backyard as soon as you finish setting it up.
Not the best way to spend your time and money, right?
Focus on something that you find attractive. Make sure it meshes with your outdoor decor and looks beautiful. Otherwise, you'll likely end up giving it away to one of your friends or neighbors.
Material
Finally, the material is unquestionably important too.
Think about your backyard when choosing the material.
Ask the following questions:
Do you have kids running around bumping into things?
Does your hometown get heavy rainstorms and snowstorms?
Is it extremely windy all year round? Or just during certain parts of the year?
By answering these questions, it will help you determine the best material to choose.
Glass bowls are often on the fragile side and can break if you aren't careful. So, if kids are running around your backyard that might bump into it and knock it over, you may benefit from a heavier birdbath like something made of concrete.
On the other hand:
If rain is a constant companion, choosing lighter material likely isn't the best decision. Because your birdbath could blow away when the next big storm hits.
Remember, if it's lightweight you can always bring it inside. That isn't against the rules!
This is just food for thought. Ultimately, you should choose the material you like the best. Stone, resin, plastic, glass, metal, and concrete are a few of the more common options.
Solar Bird Baths FAQs:
What Types of Solar Bird Baths Exist?
At this stage of the game, there are two main types of bird baths that are powered by the sun. They include the following:
Standard Solar Bird Bath – the standard option runs on solar power and it needs direct sunlight to operate. But unlike its counterpart, it will not work without direct sunlight because it doesn't have a way to store the energy. The panel connects directly to the fountain pump and delivers the energy needed to run the mechanism directly from sunlight. If sunlight isn't in direct contact with the solar panel, it won't work until the sun reaches the fountain again.
Solar Bird Bath with Rechargeable Battery – this option is different because the solar panel collects energy and stores it into a rechargeable battery. The panel must get direct sunlight at some point to fully charge the battery. But it doesn't need direct sunlight all the time. In fact, your light or fountain features will work even after the sun goes down as long as the battery is charged.
How Long Do Solar Batteries Last?
On average, this type of battery has a lifespan that lasts anywhere from 12 months to 18 months. But the more you charge and discharge the battery, the quicker the capacity reduces.
It's possible to boost battery charging longevity by leaving the panel in a sunny location for two or three days. This will allow it to charge to the maximum levels.
If that doesn't help boost the battery life, it's likely time for you to replace it and get a new one. Simply open the battery cover on the solar panel and remove and replace the batteries with rechargeable batteries of the same type.
Does a Solar Birdbath Need Direct Access to the Sunlight?
Absolutely! But like all things, how much direct sunlight is needed depends on your particular solar bird bath.
As an example, you may own a birdbath with rechargeable batteries. As long as the batteries get a few hours in direct sunlight during the day, they will work to power the device at night.
Other solar powered bird baths do not have battery backups. So, in order for the fountain to work on these devices, direct sunlight is needed at all times.
Why Can't I Get My Solar Features to Work?
In all honesty, a few things are likely happening that prevent your solar features from working properly. They include:
The birdbath isn't getting enough direct sunlight. Try moving it to a sunnier location to see if the solar features begin working.
The solar panel doesn't absorb enough sunlight to charge the batteries. Again, move it to a brighter and sunnier location to attempt to fully charge the battery.
The solar panel and birdbath are getting plenty of sun and it works perfectly during the day. But the features do not work at night any longer. This is likely happening because the rechargeable battery no longer functions correctly.
What's the Best Way to Clean My Solar Water Pump?
For the most part, water pumps have a plastic filter inside with a sponge-like consistency that's relatively easy to clean. Just take your hose and turn up the pressure and spray this filter thoroughly to clean it off.
If there's a lot of grime and scum buildup on the filter, use a nine parts water to one part bleach solution to clean the filter. Use this solution with a cloth and wipe it down thoroughly.
Make sure the bleach is meticulously rinsed off as well. And let the water pump filter air dry before returning it to the water pump for further use.
Related Articles:
Amazon Best Rated Products - Last Updated on 2023-12-07. DISCLAIMER: Some or all of the product links on this page are affiliate links. The operator of this website received a small commission if you purchase products through these links, HOWEVER, there is no added cost to you. These commissions help to fund the operation of this BirdInformer.com