Imagine the following:
You step outside on your back porch. Standing in front of you, in all of its splendor, is a majestic bird bath. Two cardinals, bright red in color, are cleaning themselves in your backyard fountain.
It's truly a sight to behold!
And now, because of this beautiful vision, you're convinced that one or more birdbaths – no matter the prices – belong in the back of your home.
But…
You are unsure of what kind of bird bath to buy for your yard. So, you're interested in learning about these attractive designs in greater detail. Otherwise, you wouldn't have found your way here to this page.
Things running through your mind might include:
Do I have enough room for a bird bath in my backyard?
What is the best choice?
Should I go with a fountain design?
Or a pedestal bath?
How about an Acadia stone?
Or one with a matte finish?
Can I find one that hangs from a chain?
No matter where you stand, just know that I have important answers to share with you today about the best choices.
I am sharing these tips so you can make the best choice for you and your home. If you'd like to share this information with family and friends, feel free to do so.
Get ready…
… And please keep reading to discover the truth about a variety of bird baths and the top choices I've discovered.
Types of Bird Baths
Now:
I've narrowed down my personal favorite bird bath choices for you today. I based my recommendations on my research, information shared by previous happy customers (or unhappy customers too), and online ratings to determine the best products to share with you today.
The categories that I focused on include the following bird baths styles:
Concrete
Solar
Heated
Hanging
Ceramic
Stone
Glass
Resin
This information will provide you with a well-rounded education on this topic. In addition, you'll discover the best designs and top choices to meet your needs.
Best 8 Bird Baths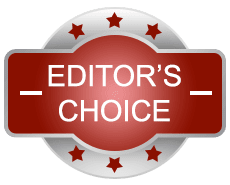 Kante Lightweight Traditional Flower Diamond Pattern Birdbath
Editor's Comments:
This bath has a classic look and feel, providing charm and elegance to any backyard. It's made of ecologically friendly concrete, making it very sturdy and stable. This will last for many years to come.
Construction: Concrete composite
Weight: 32.1 pounds
Dimensions: 8.70 x 8.70 x 21.90 inches
Style: Classic ornate
Manufacturer: Kante
The Bottom Line:
While this birdbath is made from concrete, it is actually a composite mix, making it relatively light-weight yet still very durable. It is a traditional style, featuring a flower encased in a diamond pattern engraved along the rim of the bowl. This material has strong UV resistant ability and stay well in wind, rain, hot and cold season.
What's Good
Strong material
Durable quality
Perfect size
Inexpensive price
Attractive pattern
What's Bad
Setting up maybe a little difficult for some
Some customers reported shipping damage
Summary
This is an amazing concrete birdbath. Kante's Lightweight Traditional Flower Diamond Pattern Birdbath definitely fits my definition of a high-quality product.
First:
Let's consider the makeup. It's a classic look and feel for sure, and it will provide a measure of charm and elegance to any backyard. Overall, it will make an excellent centerpiece for your outdoor aviary.
Second:
It's made of concrete, which believe it or not, is actually the ecologically friendly choice. This bath is made very sturdy and stable. So, it was designed with strength in mind and created to last for many years to come.
The concrete is lightweight, so it's easy enough to carry and move around.
Besides the lightweight concrete, they also mixed fiberglass into the formula. Why? The fiberglass is resistant to inclement weather, so the material can withstand potential damage from rain, sleet, and snow.
But even better…
During the molding procedure, they manufactured this concrete bath using an environmentally friendly process that is completely sustainable for the environment.
And the best part?
It's resistant to ultraviolet rays, which means it was designed to last. And it also has a drainage hole, which makes it easy to empty out the birdbath whenever you need to change the water.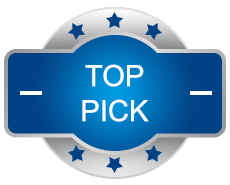 Smart Solar Louisa Birdbath
Editor's Comments:
This solar powered bird bath is very easy to care for, easy to operate, and is very attractive. It has a built-in solar panel and pump system that's simple to operate, keeping the water bubbling fresh!
Construction: Ceramic
Weight: 26 pounds
Dimensions: 17 x 17 x 25.20 inches
Style: Solar, Elegant
Manufacturer: Smart Solar
The Bottom Line:
Overall, I'm a big fan of Smart Solar's Louisa Birdbath because it's easy to maintain, it runs on solar so it doesn't require wiring, it has a patented underwater solar panel, an easy-to-understand pump system, and a stunning cobalt blue finish.
What's Good
Gorgeous cobalt blue finish
Achieve desired water effects with spray topper and bubbler
Hidden underwater solar panel
Requires little maintenance
No wiring needed
What's Bad
Needs full sun exposure for operational longevity
A little more expensive than others
Summary
There's a lot to love about this blue solar powered bird bath.
For starters:
It's very easy to care for. They provide simple instructions on how to operate, care for, and prevent damage from happening to this attractive bath.
You can simply drain the water, wipe it off to keep it clean, pop the drain back in and refill it. Just rinse and repeat this process whenever cleaning and maintenance are necessary.
Even better…
It has a built-in solar panel and pump system that's simple to operate. You can make the water in the fountain bubble or spray, depending on how you like your settings. It comes with a 360° spray topper and a bubbler to provide the desired effects.
The pump delivers water directly into the fountain, which makes it simple for your favorite feathered friends to enjoy a warm bath on a beautiful summer day.
Because this runs on solar power:
It doesn't require additional wiring or power outlets to operate the mechanical functions.
You do not have to worry about plugging it in or needlessly tripping over unnecessary wires.
Plus:
The integrated construction of this fountain places the solar panel directly under the water. Not only will this heat the water, but it's also a strategic location to keep it fully operational and out of sight.
My final opinion: Although many people prefer the Acadia solar bath, I think this is a definite keeper for anyone looking for the best solar bath for winged creatures in online stores today.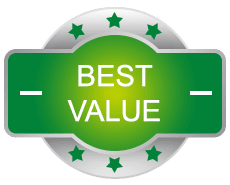 API Heated Birdbath with Mounting Hardware
Editor's Comments:
The API Heated Birdbath with Mounting Hardware is perfect for every birdwatcher looking to attract their feathered friends to their property in the blistering wintry months filled with sleet and snow. It is attractive, really easy to install and you can mount it directly to a pole or pedestal. And it only uses 150 W of power so it doesn't consume too much electricity.
Construction: Weather-resistant plastic
Weight: 4.5 pounds
Dimensions: 20 x 20 x 2 inches
Style: Simple, heated
Manufacturer: Miller Manufacturing
The Bottom Line:
At the end of the day, I feel really good recommending this heated birdbath for a few important reasons. I like it because it's durable and large. It's big enough for more than one bird to effectively take a heated bath during the cold winter. The material is made of plastic, which makes it easy to carry and even easier to install. Even better, it's really affordable.
What's Good
The heating element guarantees that the water feature will remain free of ice
It's easy to carry and install because it's made of plastic
The enclosed heating element keeps birds and other animals safe
All mounting hardware is included for easy installation
Control the power output with a thermostat
What's Bad
No base or pedestal included with your purchase
Some places are just too cold for this product to work effectively
Summary
Miller Manufacturing's API Heated Birdbath with Mounting Hardware is perfect for every birdwatcher looking to attract their feathered friends to their property in the blistering wintry months filled with sleet and snow.
Why did I choose this model?
I chose it for a few important reasons…
But most important of all, I chose it because it really heats up bird baths with great capabilities. It has a water pump, regulates water temperature, and the heating element is protected, so it always works and the animals will never have to worry about coming into contact with it.
This protection guarantees that your feathery visitors remain safe and healthy.
Besides that:
The products are attractive and easy to install. It only uses 150 W of power so it doesn't consume too much electricity.
My final opinion: The effective heating element warms up the plastic bowl and converts ice into water flow. It requires a power source, so you may need to install an extension cord. But if you search your heart, you'll agree that this is a great bird bath for your home.
Hanging Porcelain Bird Bath
Editor's Comments:
Not only is it a great choice for the birds, but it also doubles as an attractive decoration for your home. So, it's a win-win situation no matter what way you look at it.
Construction: Ceramic (porelain)
Weight: 3.5 pounds
Dimensions: 34 x 14 x 14 inches
Style: Hanging porcelain
Manufacturer: BYER OF MAINE
The Bottom Line:
All in all, I'm a big fan of this hanging design because of its versatility, attractive porcelain finish, and beautiful design.
What's Good
Material is made of porcelain and contains an attractive glossy finish
Comes fully equipped with an adjustable chain that's 34 inches long
Can withstand difficult and unfriendly weather conditions
Durable design easily handles late frosts and inclement weather
Bowl is 2 inches deep (perfect for small birds)
What's Bad
The hanging bird bath should be taken down during heavy rain storms and high winds
The bowl is delicate
It is difficult to get the bowl to 100% level when hanging
Summary
If you have crowded property, don't worry because you can hang it anywhere. This leaves you plenty of room to place it strategically on your property.
Unlike fountain bird baths that rest on the floor, this model hangs up from a hook on your porch, your back deck, or another structure.
It provides a measure of convenience that you cannot get when placing a bulky fountain bird bath on your property.
My final opinion: Personally, I'm a big fan of this choice.
Sunnydaze Outdoor Ceramic Bird Bath
Editor's Comments:
This bird bath comes in two attractive, hand-painted color options, Cognac Yellow or Yam. It fits well in most outdoor settings and is a classic pedestal design with just enough weight to make it a solid choice. It comes in a sleek, simple and elegant ceramic design.
Construction: Ceramic
Weight: 38.2 pounds
Dimensions: 18 x 18 x 20.5 inches
Style: Handpainted ceramic decor
Manufacturer: Sunnydaze Decor
The Bottom Line:
All in all, I'm a big fan of this hanging design because of its versatility, attractive porcelain finish, and beautiful design.
What's Good
Comes in two pieces so it's easy to assemble
Perfect for a garden, yard, or patio
Hand-painted, ceramic design with shiny finish
1-year manufacturer warranty, all rights reserved
Knowledgeable and helpful customer service
What's Bad
Higher price than other comparable products
The shallow bowl could be deeper
Summary
Here's the deal:
More than anything else, I personally appreciate many of the great features that this ceramic bath has to offer.
For starters, it holds about a gallon of water, which provides plenty of liquid for the birds to clean themselves with.
The design is beautiful and it comes in a two-tone color scheme. Plus, it's ceramic and hand-painted so it has a glazed finish and a shiny glow that you'll grow to appreciate.
Believe it or not, besides all the great features, the company and customer service resources even offer their customers a one-year manufacturer warranty. So, if the product breaks for any reason they'll replace it for free.
Best Heavy Duty Bird Bath
Solid Rock Stoneworks Daisy Pool Birdbath
Editor's Comments:
In my own experience, I've really grown to appreciate this one because it really is a high-quality, top-notch stone bath. And it makes a great gift! I know this because I've read accolades from a happy customer or two over the years. And they've convinced me to pick up this one for myself. I have to say, I was pleasantly surprised because it definitely met all of my needs.
Construction: Stone
Weight: 86 pounds
Dimensions: 26″ Tall x 19″ Dia
Style: Daisy design
Manufacturer: Solid Rock Stoneworks
The Bottom Line:
This bird bath was manufactured in the USA! It is a heavy duty, stone bird bath that will withstand weather and the extremes. Its heavy duty construction and weight sets it apart form others. The strong, sturdy design is built to last.
What's Good
Two-piece bird bath that's very easy to assemble
26 inches tall
Hand stained, gorgeous espresso color
Attractive to birds in your garden, front porch, or back yard
Made of stone so it's incredibly sturdy
What's Bad
Weighs 86 pounds so setting it up is a two-person or more job
At the time of this writing, it is only available in one color
Summary
I think you're going to love the Solid Rock Stoneworks Daisy Pool Birdbath.
How so?
It's very attractive, so it will look amazing and scenic from your window. And, you're going to love the way it meshes with your outdoor décor.
It's incredibly sturdy and weighs 86 pounds. Some people think this is negative because it's so heavy. I love it because no one is ever going to steal it from you, it isn't going to fall down during a heavy storm, and it was designed to withstand just about everything.
My final opinion: I think this is an excellent choice. It's such a beautiful piece and the espresso coloring is really attractive to winged beings.
They seem to swarm to this hue for some reason.
It's a great height, it's eye-catching, well-constructed, and made of 100% cast stone concrete. Plus, it's made in the USA.
MUMTOP Outdoor Glass Birdbath with Metal Stand for Yard
Editor's Comments:
This bird bath made with a glass bowl and a stainless-steel base, so it's easy to clean, easy to set up, and the stand is even foldable, so you can store it in a small space when it isn't in use. It doubles as a birdfeeder too. It has an attractive look with beautiful butterflies and plenty of great colors.
Construction: Glass
Weight: 8.98 pounds
Dimensions: 20.3 x 19.5 x 5 inches
Style: Whimsical butterflies
Manufacturer: ONLYMONKEY
The Bottom Line:
If you want your glass bird bath to also decorate your outdoor scenery, then you'll love this option. It has a beautiful butterfly motif and many colors that stand out and get noticed. The blueprint is striking and it even attracts lots of birds.
What's Good
Large glass bowl bird bath fits plenty of water
Durable
Weather resistant
Beautiful decorative piece
Easy to clean and assemble
What's Bad
Resembles a large fruit bowl
Slippery finish
Summary
This is an awesome looking bird bath that can also double as a birdfeeder. Yes, if you don't feel like putting water in the bowl, you could easily fill it with birdseed, suet, cracked corn, and more seed choices.
It has an attractive look with beautiful butterflies and plenty of great colors. This will attract birds far and wide to your home, and they'll gladly use your bath once they discover its magnificence.
Birdwatcher friends and relatives appreciate this bird bath because it makes an excellent addition to their outdoor décor and it really beautifies their home.
I have no problem recommending this highly rated glass bird bath to all of my readers, companions, and family members.
The construction is beautiful, the metal stand is sturdy and holds up very well, and the assembly is so simple that you'll hardly even realize you had to assemble the bird bath.
It's simply a matter of placing the bowl on top of the metal stand.
How easy is that?
Do yourself a favor and pick up this one right away. Your fine feathered friends will thank you.
Pure Garden Resin Bird Bath With Antique Design
Editor's Comments:
You want your outdoor décor to look stunning, right? This resin bird bath offers an elegant and attractive style with its detailed with decorative scrollwork and unique antique finish. It is so elegant that it looks like it came from the Renaissance Period.
Construction: Polyresin
Weight: 5.7 pounds
Dimensions: 20 x 20 x 28.75 inches
Style: Antique scroll
Manufacturer: Trademark
The Bottom Line:
This bird bath is strong, beautiful, weather resistant, sturdy, and capable of withstanding the elements. I am proud to endorse it to any relatives, acquaintances, or anyone else who asks for a solid recommendation.
What's Good
Doubles as an attractive garden ornament
Provides a serene and picturesque feel
Made of sturdy and lightweight resin
Resistant to inclement weather
Ideal for lawns, patios, decks, gardens, and more
What's Bad
Made of thin plastic
Can be difficult to assemble
Summary
When all is said and done, it gives me great pleasure to recommend the Pure Garden Weather Resistant Resin Birdbath to my readership.
This piece comes in two colors. You can either purchase it in bronze or gray. Either way, the elegant style and decorative scrollwork really stands out.
Are you into sophisticated outdoor décor?
Are you trying to impress your neighbors?
You will with this model because of its vintage scrollwork.
My final opinion: This product looks a lot more expensive than it really is! Combine this with the sophisticated composition, the beautiful antique finish and scrollwork details, and the fact that birds love it and you have a real winner on your hands.
Top Things To Know About Buying A Bird Bath
You're convinced that it's time to buy a bird bath.
But you're uncertain and you have many thoughts and fears before buying this product.
I'd like to help.
Besides the FAQ below, I'm also going to share the most important things to know about buying a basin with you today.
The Best Way to Choose the Perfect Birdbath
The choosing process is never going to be perfect for everyone. But there are definitely things to consider before making your final choice.
Some important items to focus on include:
Picking the best material
Choosing the ideal size
Merchandise maintenance
Discovering the right style
As far as material goes, you should focus on choosing material that's best suited for your surroundings yet easy to work with.
As an example:
Are you alone? And do you have very little help?
You may want to avoid heavy stone or resin bird baths unless you can have someone help you install it. Otherwise, this one might be too heavy for you to handle.
You may prefer a lightweight polymer or plastic one instead.
Or:
Focus on the type of bird bath you prefer.
Will it,
Hang from your porch or awning?
Need a power source to plug-in the heating element?
Need direct access to the sun for solar purposes?
You know your property and personal situation better than anyone.
Consider these possibilities and choose a selection based on your answers.
Maintenance is another issue entirely.
Is it easy to clean?
Or is it going to be really difficult and time-consuming?
What style do you prefer? Do you like ceramic, glass, resin, stone, or another material entirely?
The more of these questions you answer, the easier it will be to determine the best bird bath to meet your needs.
What Are the Advantages of Different Types of Bird Baths?
Ground – this simple option consists of a basin that you lay on the ground. It's inexpensive, easy to maintain, and low to the ground for east access.
Pedestal – this type is an elevated basin on a pedestal base. It's quick to assemble and install, but it's also heavier and bulkier.
Hanging – this one hangs from a chain and holds a shallow saucer. It's easily hung from a garden hook, tree branch, or gutter; it's inexpensive, but does require assembly and installation.
Fountain – this beautiful model provides moving water. It's ideal for bathing or drinking. It requires a dripping fountain, sprayer, or bubbler. It's very attractive to many different types of backyard birds because they love the water and the noise grabs their attention.
Heated – a heated bath is a great choice for anyone living in cooler or cold climates. Never let ice or snow ruin an opportunity to allow local outdoor birds the chance to clean themselves, drink, or swim in the freezing cold weather. This model is efficient, sophisticated, and comes with a thermostat.
Solar – solar powered baths utilize solar panels that provide heat and energy. This panel warms up the water, and even provides power to run the fountain or bubbler. Certain model types give you the option to remove the solar panel when needed.
The Top Attributes to Consider When Choosing a Birdbath
Stop!
You're overwhelmed! I understand because there's a lot to learn about choosing a shallow pool.
You want the perfect one for your garden and I completely sympathize with you.
Consider the following attributes when making your final choice:
Durability – in some locations, you may be dealing with rough wind, heavy snowstorms, freezing rain, sleet, and other more powerful elements. You need one that can withstand just about anything. Durability means your device is strong and can withstand the test of time.
Attractiveness – not only should yours be sturdy and strong, but it should also look nice and mesh well with the rest of your outdoor décor. Find a durable model with an attractive look or beautiful style that you prefer and enjoy.
Height – what kinds are you attempting to attract? The larger ones including quail, ducks, and doves tend to gravitate toward ground basins. Smaller ones, like hummingbirds, American finches, and Blue Jays, like hanging baths or pedestals. Consider the ones you want careening around in your garden and choose the right height to attract them.
Price – depending on your budget, you should always choose one that meets your pricing needs. Some of us love them so much that price doesn't matter. Others are on a strict budget and need to shop within their range. Determine where you stand on this spectrum and go from there.
Comfort – you're buying this for the birds, right? So, make sure they'll find it comfortable. Choose comfortable material, shallow or deep bowls, and other factors depending on the ones you're attempting to attract.
Water Movement – did you know that they are attracted to moving water? Guess what else? Moving water keeps insects away and prevents excess algae from growing inside of your structure. Consider fountains, bubblers, misters, or drippers to make the water flow and keep them happy.
Bird Bath FAQs
Where to buy bird baths
Finding ample bird baths in your community should be sort of easy to accomplish. You can find them at big box stores like Home Depot and Lowe's, local garden centers, pet stores and bird stores, and Target and Walmart even sell them.
Alpine Corporation and other manufactures may also sell them direct to the consumer.
Even better, online retailers have a wide variety of options to choose from. Shop for hanging, solar, heated, fountain, and other great options on the Internet.
How to make bird baths
Making a DIY birdbath is also a wonderful possibility. Your best bet is to use the Internet to your advantage. Many brilliant people have come up with plenty of great DIY birdbath ideas for concrete, fountain, stone, pedestal, clay, and other great choices. Sort through them to find the best.
How to keep bird baths clean
Cleaning is relatively simple. Drain the water before you begin.
Then combine nine parts water to one-part vinegar and use this solution to thoroughly scrub the basin clean. Avoid using synthetic soaps and other cleansers because they are harmful to bird feathers and their essential oils.
Why do birds like bird baths
They love bird baths. They use them to clean themselves, get a drink of fresh cool water, and cool down their bodies during the warm summer months.
Where to place bird baths
Depending on your birdbath, you should place it in strategic locations on your property.
If it's a hanging bath, hang it from your front porch or a tree branch or a gardening hook. If it's a solar bath, make sure it has plenty of easy access to the sun. If it's a heated bath, make sure it's near an electrical outlet.
Even more important, place your birdbath in areas where you know they tend to congregate in your yard.
Are bird baths a good idea?
Of course, they are! Why wouldn't it be a good idea to own a birdbath?
These baths are wonderful because they make excellent decorations, they attract plenty of beautiful feathered friends to your yard, and provide them with a place to get a clean drink of water or go for a swim to clean themselves off.
What kind of bird bath do birds prefer?
This depends on the creatures themselves. Larger birds tend to like ground saucers and other bird baths that are lower to the ground. Smaller birds prefer baths that are higher up and easier to reach.
What makes the best bird bath?
This is a tough question to answer. Why?
Because everyone has their own preferences.
A stone birdbath might be the perfect option for people with lots of stone fixtures throughout their property.
On the other hand:
It might be a poor recommendation for an 85-year-old woman who doesn't have anyone to help them set it up.
Consider your wants and needs and determine which birdbath meets them to the best of its ability.
Wrap Up
In closing…
Buying a birdbath doesn't need to feel like such an anxious situation. You can find a great option as long as you understand what you're looking for.
Today, I told you about many different styles of bird baths.
These options are great for some but might not be ideal for others. You need to know what you're looking for based on your location, the temperature in your area, your garden or front yard, and other distinguishing factors.
There are many types of birdbaths including hanging, fountain, glass, porcelain, resin, stone, heated, solar, and more.
By now, you've likely determined the best material and accessories to meet your needs. Just remember to choose a birdbath that will attract the types you'd like to see more of as a birdwatcher.
I also shared some of my favorite recommendations with you today. I feel these baths are the best in each category mentioned above. Please consider these choices because they're definitely worth the money as many previous customers would agree.
Thank you for stopping by and reading the definitive guide to buying bird baths. I hope you learned a lot and discovered everything you're looking for.
If you have any questions or concerns, please feel free to mention them in the comments below.
Amazon Best Rated Products - Last Updated on 2023-12-07. DISCLAIMER: Some or all of the product links on this page are affiliate links. The operator of this website received a small commission if you purchase products through these links, HOWEVER, there is no added cost to you. These commissions help to fund the operation of this BirdInformer.com