Imagine this…
Beautiful cardinals, blue jays, American finches, robins, and other types of God's amazing winged creatures visit your backyard seeking water to drink and a place to preen and bathe.
They swoop down toward your birdbath but turn away at the last second.
What happened?
Winter happened, that's what. And your current birdbath is completely frozen over because it's only about 20° when the sun is strongest in the afternoon, and much colder at night and in the frigid morning.
So, these gorgeous creatures with flights of fancy have no choice but to turn away. Your current birdbath isn't winter-friendly and it doesn't have a heating element to keep the water flowing and free of ice.
Now imagine this:
God's favorite winged creatures have taken flight in your backyard once again.
And just like the last time…
… They're looking for a place to get clean, warm, and quench their thirst.
They swoop down toward your birdbath…
… And dive in for a landing!
What changed?
You finally decided to help these wonderful creatures. You made it easier for them to survive during the brutal winter months in your neighborhood.
You installed one of the best heated bird baths!
This can be you. Just keep reading to discover our handy buyer's guide and seven product recommendations based on the most important categories that people tend to look for in a heated birdbath to help them enjoy their backyard birdwatching.
Top 7 Best Heated Bird Baths
Best Deck Mounted Heated Bird Bath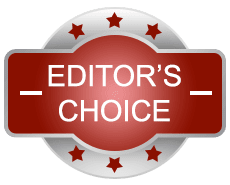 Allied Precision Deck Mounted Heated Bird Bath
Editor's Comments:
The heated bird bath from API really impressed me because it's inexpensive, highly rated, popular, attractive looking, ideal for numerous types of birds, and it's easy to install. You'll appreciate the clamp-on railing mounts, 120-volt heater, and beautiful stone color.
Weight: 5 pounds
Construction: Plastic & Acrylic
Color: Stone
Dimensions: 20.50" x 4.50" x 20.75"
Manufacturer: Allied Precision
Bottom Line:
This is my favorite heated bird bath overall. It's large enough to accommodate many types of birds. It's deep enough to give the birds ample room to properly clean and warm themselves during the winter and all year round. And it's made of a lightweight acrylic/plastic that's easy to transport since it only weighs 5 lbs.
What's Good
Made of sturdy acrylic
Mounts directly to railings
Clamp-on mounts included
Water heater prevents freezing
Tilts to one side for easier viewing
What's Bad
Unstable if installed incorrectly
Installation is tricky
Additional support needed
I was totally impressed with the Allied Precision Heated Bird Bath and so were many others based on nearly 1000 reviews that I've seen on the internet.
Why do I like it so much?
First, it looks great. Something about the light stone color really looks beautiful in my backyard. Not only does it match well with my outdoor furniture, it also matches with nature.
So, it really feels like it belongs in a natural environment.
Second, the heating element works wonders! I've learned that it can keep water free of ice and flowing in temperatures as cold as -40 degrees. That's a true testament to the power and effectiveness of the heating element.
Third, the installation was simple. I've heard others complain that it's difficult to level. But the truth is it isn't supposed to be level, believe it or not.
This bird bath intentionally tilts forward on a slight angle.
Why?
Easier viewing! You can look out your back window or stand on your deck and easily view birds bathing in your fountain without an obstructed view.
How cool is that?
Lastly, it's also easy to clean. It has an EZ-Tilt-To-Clean mount. Just unlatch it, tip it over to dump out the water, wipe it down, and refill. It takes a couple of minutes at most.
Overall, between the affordable price and the great features, I think the Allied Precision bird bath is a real winner!
Best Clamp Mount Heated Bird Bath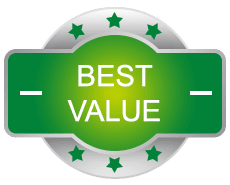 Farm Innovators Heated Birdbath
Editor's Comments:
This thermostat-controlled bird bath from Farm Innovators is a great choice for anyone looking for an effective heated bath at an affordable price. It's unique, inexpensive, uses 75 watts so it doesn't drain too much power, and it has a 1-year limited warranty from the manufacturer. Plus, the plastic basin lifts out for easy cleaning.
Weight: 3.5 pounds
Construction: Powder Coated Finish
Color: Green or Terra Cotta
Dimensions: 13.5" x 13.5" x 2.25"
Manufacturer: Farm Innovators
Bottom Line:
Overall, the Farm Innovators Heated Birdbath is a valuable choice because it's lightweight at only 3.5 pounds, available in two colors (green and terra cotta) and you can install it via clamp, deck mounting, and ground placement. It's 44 watts, keeps the water free from ice, and it works during every season.
What's Good
Deck, ground, and clamp mounting
75 Watts
Rust free powder coated finish
Thermostat controlled
Hardware included for all mounting options
What's Bad
Mounting difficulty
Small and easily overcrowded
Short cord
I'm a big fan of this bird bath for a number of reasons that include:
It's economical and only uses 75 watts of power (less than many lightbulbs). Energy bills can get very expensive but this is affordable.
It's equipped with a built-in de-icer to prevent the water from freezing. This makes it possible for birds to stay warm and clean during frigid winter weather.
Even more, it has a removable plastic basin. This makes cleaning a cinch!
The colors match outdoor décor and fit well within the overall environment. Terra cotta is basically orange, which blends well with green and brown natural colors. And green always goes with nature!
Even better, the product was tested in freezing cold temps and withstood freezing at -10 degrees.
I love this bird bath. And if you love viewing birds in nature, you'll love this heated bath too.
Best Electric Heated Bird Bath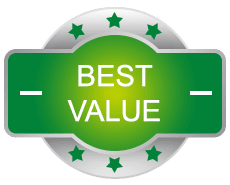 GESAIL Heated Birdbath
Editor's Comments:
The GESAIL heated birdbath is an innovative and unique design that provides three mounting options including clamp mounting, ground mounting, and deck mounting. All hardware is included and installation is easy, even for people who aren't very handy. It's easy to clean, works all year round, and only uses 75 W of electricity which makes it safe and affordable.
Weight: 4.41 pounds
Construction: Plastic & Metal
Color: Green
Dimensions: 13.60" x 13.60" x 2.20"
Manufacturer: GESAIL
Bottom Line:
The bottom line is that I highly recommend this deck mounted birdbath. The design is simple and lightweight, so it's easy to install. You save electricity because it's thermostatically controlled, yet it's strong enough to prevent the water from freezing during the winter. And the birds seem to love it!
What's Good
75 W low power output
Thermostatically controlled heater
3 mounting options
All hardware included
Basin removes easy for cleaning
What's Bad
Customers complained about assembly parts missing
Water spills unless perfectly level
This is a great birdbath whether you intend to enjoy it during the summer seasons or the cold winter months.
For starters, it has a built-in heating element with thermostat control. It only uses 75 W of power, so your electricity bills aren't going to go up too high from it.
Even better, the birds seem to love this birdbath no matter what season it happens to be. They enjoy the warm water during the winter, and it provides a refreshing place to clean and drink during the summer. Be careful, because the squirrels seem to love it too!
Do you know what else is great? It's easy to clean.
The basin lifts out of the pedestal. Take it out to quickly wipe it down when dirt and grime start building up. A little soap and water is all you need.
Combine all this with an affordable price point, free shipping from the most popular online retailer, and its innovative and unique design and you have a big winner on your hands that I know you're going to love!
Best Wooden Heated Bird Bath
Songbird Essentials Heated Birdbath
Editor's Comments:
This stylish bird bath is made of sturdy cedar and rests on a stand made of the same material. It's comparatively heavy at nearly 14 pounds, which may make it difficult to move around for some. And it contains a powerful heating element that heats water comfortably even in temperatures as low as -20 degrees.
Weight: 13.65 pounds
Construction: Cedar
Color: Natural Cedar
Dimensions: 29" x 22" x 22"
Manufacturer: Songbird Essentials
Bottom Line:
This gorgeous cedar wood heated bird bath is a great choice for those looking to attract cardinals, American finches, bluebirds, and chickadees to their property. But, it's somewhat heavy and bulky and some assembly is required.
What's Good
Made of strong cedar
Hand tool assembly (no power tools needed)
Heavy enough to withstand high winds
60-watt low power output
Keeps water heated in -20 degrees temperatures
What's Bad
Instructions aren't detailed
Water evaporates quickly in shallow pan during the summer
There's so much to love about this heated birdbath…
Personally, I'm a big fan of the thermostatically controlled 60 W heating element and insulated foil. It automatically turns on as soon as it hits 32°. This means the water in the birdbath will never freeze no matter how cold it gets.
The design is incredible to say the least, which is why I consider it the most stylish on this list. The beautiful cedar wood really stands out. And local bird wildlife including cardinals, blue jays, finches, and chickadees seem to love it.
Your backyard will be filled with birds in no time!
And guess what else?
It does require assembly, which tends to scare some people. But try not to worry because the assembly is simple and you won't even need to use power tools.
And daily cleaning is a breeze. The plastic bowl is removable from the stand. Just dump it out, wipe it down, put it back, and refill it.
Easy peasy, my friend!
Although on the heavier side compared to some other heated bird baths, it's still less than 14 pounds. Most people can lift 14 pounds without too much trouble.
Overall, I feel this birdbath is a keeper.
Best Freestanding Heated Bird Bath
API Standing Bird Bath
Editor's Comments:
The standing heated birdbath from API is a great choice for homeowners looking to attract beautiful birds to their backyard. It's made of plastic so it's lightweight, it delivers ice free water with its heating element, and the metal stand is included. For a quick cleaning, just remove the bowl from the stand, wipe it with bleach and water, and put it back. The birdbath and stand are 30 inches tall.
Weight: 5 pounds
Construction: Plastic & Metal
Color: Light stone color
Dimensions: 20.5" x 21" x 4.5"
Manufacturer: Miller Manufacturing
Bottom Line:
This birdbath is excellent because bird enthusiasts can use it all year round. It has a 15-inch power cord, so you may need an extension cord to plug it in. It has a protected heating element, which prevents fires and other hazards. They cover the product with a three-year guarantee. In my estimation, this means the manufacturer really believes in the quality of this birdbath.
What's Good
Fully enclosed heating element
Prevents freezing water in cold temperatures
30-inch metal stand included
Rust resistant design
Built-in thermostat
What's Bad
Uses 150 W of power
Difficult assembly
Wobbly stand
Bird enthusiasts rejoice! You've finally discovered the standing birdbath you've always been looking for. And best of all… It's heated.
API is one of the most respected wild bird product makers in the industry, and they've impressed us for more than 65 years.
Particularly, I like this model because the thermostat is built into the bowl of the birdbath. And they really care about birds and other animals potentially getting hurt, so they made sure to cover the heating element completely. This will prevent unsuspecting wildlife from accidentally getting burned.
The metal stand rests on three legs, is lightweight, not too bulky, and easily portable. But it can get wobbly from time to time if it isn't on an even surface. So prepare to make sure it's level once you set up the birdbath.
At the end of the day, I like this model a lot because it's made of weather resistant durable plastic, has a protected heating element that works like gangbusters, and an excellent metal stand that's very portable. I recommend this product wholeheartedly.
Best Heated Bird Bath For Winter
Birds Choice Pedestal Bird Bath
Editor's Comments:
The Birds Choice Pedestal Bird Bath keeps water heated and free of ice in temperatures as low as -20°. It's a great resource for preening and thirsty birds in the wintertime, and it's equipped with a collapsible stand for easy storage when it isn't in use. Although, you can use it all year round or just in the winter.
Weight: 9 pounds
Construction: Recycled ABS, Metal, and Plastic
Color: Black/White & Gold
Dimensions: 19.25" x 19.25" x 25.25"
Manufacturer: Birds Choice
Bottom Line:
All in all, I feel good about the Birds Choice pedestal bird bath. The bowl is an attractive gold color. But you can choose between black or white for the stand. It has an attractive pedestal stand with a leafy design that homeowners tend to appreciate because it looks really nice in their backyard. And the heating element works wonders during the cold winter months.
What's Good
Heats water in -20°
Prevents water from freezing
Attractive black/white metal stand
Collapsible stand for easy storage
Made in the USA
What's Bad
More expensive than similar birdbaths
Shallow bowl
The pedestal birdbath by Birds Choice is such a high-quality piece of equipment. And it definitely goes down as my favorite pedestal option, even though the price is on the higher side.
For starters, the design looks gorgeous. I love the beautiful leaves and the way they were intricately added within the pedestal. Plus, it's collapsible which makes it very easy to store when not in use.
The bowl is another story entirely.
It's lightweight plastic and lifts easily off the pedestal stand. This makes emptying it and wiping it down a simple task to accomplish.
And…
It has a heating element within, which keeps the water from freezing in temperatures as low as -20°. So, the birds that visit your backyard during the winter have a place to preen, bathe, and get a fresh drink of water. And you get to enjoy their company as you watch them experience life and nature.
In the end, I feel this is an excellent recommendation because it's beautiful, effective, easy to store, lightweight, and made with premium material so it's built to last and created with a versatile design. I can't recommend it enough.
Best Styled Heated Bird Bath
Farm Innovators Decorative Heated Birdbath
Editor's Comments:
The Farm Innovators Decorative Heated Birdbath is a good choice because it's relatively lightweight, small and easy to install, and it has a 1 to 3-year warranty. It's also very attractive because it was created with a compressed molded scalloped design. This provides stability, durability, and longevity.
Weight: 7.75 pounds
Construction: Compression Molded Scalloped Design
Color: gray
Dimensions: 5.31" x 7.28" x 1.63"
Manufacturer: Farm Innovators
Bottom Line:
By now, you've likely discovered how wonderful this decorative birdbath can truly be. They've hidden the electrical connection for aesthetic and safety purposes. It's easy to install or remove from a deck using a twist-on mount. Quickly unscrew it for an easy cleaning and wipedown. And best of all, the design process makes it look like a concrete birdbath although it's much lighter and not made of concrete.
What's Good
Durable and stable
Thermostat controlled
Resembles a concrete birdbath
Attractive design
Doubles as a backyard decoration
What's Bad
Requires an extension cord
Deck mounting only
Matching pedestal sold separately
There's so much to appreciate about the Farm Innovators Decorative Heated Birdbath.
At first, I wasn't very fond of this birdbath because I glanced at the picture and thought it was made of heavy concrete. Boy was I wrong! It's made using a compressed molded scalloped design that was developed to mimic concrete without all the weight and heavy stone involved.
Next, upon initial glance it didn't appear to be a heated bird bath either. But I read further because the product description said it was heated. And it sure is… They just chose to hide the heating elements very well underneath the bowl, which is pretty great in my opinion.
Let's not forget about how easy it is to clean.
Once you've mounted it on your deck, you can simply unscrew the basin from the top whenever you need to disconnect it. Unscrew it, remove it, and then bring it in the house and give it a thorough cleaning under the sink before reattaching it again.
Also, if you prefer to mount it on a pedestal, there's an optional matching pedestal that you can purchase separately.
From my heart, I really like this heated bird bath a great deal. It may be on the pricey side, but I believe it's worth every penny. Do you?
Buyer's Guide To Selecting The Best Heated Bird Baths
The recommendations above are spot on. You can't go wrong with any of them. So, if you detest doing research, choose the one you find most appealing above and buy it as soon as humanly possible.
On the other hand:
Research might be right up your alley. It all comes down to you and your personal preferences.
No matter what, there are certain things that everyone should look for when choosing the best heated bird baths.
But what are they?
That's where I'll come to the rescue!
You see, I've researched hundreds of birdbaths and bird related products over the years, so I have a good grasp on this topic.
And guess what?
I'm going to share that knowledge with you today. I'll help you by telling you exactly what I think you should look for when choosing a heated bird bath for your backyard.
Sound good?
6 Elements To Consider When Selecting A Heated Bird Bath
During the selection process, I'd like you to focus on the following areas and look at each of them in greater detail before making your overall choice:
The type
The aesthetics
The power source
The materials
The warranty information
The price
Using these categories as a guide, you should have little difficulty deciding which heated bath for birds is the best one to meet your needs.
We'll now take a look at each of these elements in greater detail.
The Type
Before you consider any other design elements or styles, you have to think about the type of birdbath you're looking for.
What do I mean by type?
Well, some things to consider include:
Pedestal mounting
Deck mounting
Ground mounting
Or better yet…
Some people prefer mounting their birdbath on a pedestal. Or they'd rather not drill a hole in their wooden deck to mount it that way. Or even worse, they'd rather avoid leaving it on the ground altogether.
This is the first thing to consider before moving forward.
It's also possible that you might find a hanging heated bird bath. So far, I've only come across one model and it didn't have any reviews so I'm not willing to recommend it yet. But that may change in the future.
Decide on the type and then move to the next category.
The Aesthetics
They say beauty is in the eye of the beholder. This is likely true whether you're buying a brand-new car, a house, or a heated birdbath to decorate your backyard.
What type of birdbath sounds appealing to you?
Would you like one where the heating element is noticeable? This might not be the most aesthetically pleasing design.
Or would you prefer a more pleasant looking design where the heating element is covered up?
Do you want a flowery design? Or something with bright colored paint? Or a muted monotone color?
Ultimately, it's up to you to look at various heated baths online and see which one you find most pleasing.
Hopefully, it'll also shine in some of the other categories, which will make it an excellent choice to meet your needs.
The Power Source
Basically, you have two options to consider when choosing a heated bird bath based on the power source.
You can choose one that runs on traditional electricity.
Or…
You can choose a solar powered model.
Personally speaking, the baths that run on electricity tend to work much better than the solar powered models.
As a matter of fact, I didn't even recommend a solar powered option because I couldn't find one that met my high standards.
Regardless, these are your options to choose from.
If you go the electricity route, make sure you have a long enough extension cord. Or make sure to place the birdbath next to a power outlet. Either one suffices.
The Materials
Choosing based on the materials used also comes down to personal preferences.
The main thing to focus on is whether or not the birdbath is sturdy, durable, and designed to last. Otherwise, the materials really don't matter that much.
On the other hand, your options tend to include:
plastic
ceramic
metal
concrete
compression molded
recycled ABS
wood
acrylic
Remember, keep in mind your goals for the birdbath and base your choice of materials on them.
Some people love birds, but they also want an attractive design. You may want to choose wood, compression molded material, or concrete in this case.
On the other hand:
Durability and longevity and truly helping birds during cold winters might be your ultimate goal. Metals, ceramics, plastics, and the like are strong and designed to withstand the cold winter elements.
The Warranty Information
Think about it:
This is so much more than a birdbath. You're buying a piece of equipment that runs on electricity.
As we all know, electrical products tend to short out from time to time. Especially those exposed to frigid temperatures and outdoor elements like this will be.
Finding a product with an excellent warranty is certainly in your best interest. But it might not be as easy as you think.
After researching numerous birdbaths, it's never easy to tell whether or not a particular model has a warranty. Most of the time, the online retailer doesn't have this information posted on their website.
But don't give up!
Instead, visit the manufacturer's website. More than likely, you'll discover warranty information and other valuable details that you didn't know existed.
But for your own edification…
I recommend choosing a heated bath with a 1-to-3-year warranty at the least. This way, your product is protected and quickly replaced if it suddenly breaks within the first few years.
The Price
Lastly, you likely need to consider the price.
Why?
Most people have a budget that they must stick to when buying household goods and other accouterments. If you aren't one of them, then the price isn't really an issue for you.
Or…
You have a strict budget to follow when purchasing a new birdbath.
What is it? How much are you willing to spend?
Heated bird bath price ranges vary a great deal. You can purchase one for as little as $40. Or you may pay $300 or more for an advanced model.
In the end, you should figure out how much you can spend and choose a birdbath based on your price range.
Bottom Line
By now, you should know that these six elements all play a role during the birdbath selection process. But they aren't all 100% necessary to focus on depending on your wants and needs.
As mentioned, paying a low price might not be a strictly important factor for you. Or, you may live in a warmer climate so the power source might not be a big deal either.
Pick and choose the important elements to focus on based on your surroundings, your personal needs, and other factors that are important to you.
Always look for one with a solid warranty. Unless it doesn't really matter if it breaks quickly because you can easily replace it.
Or, make sure the aesthetics match your desires. Combine this with the right materials and the right power source and you'll discover the best bath to meet your needs.
Finally…
Use this information as a guide. You do not have to use it as hard and fast rules. Make it your own and use it to guide your thoughts and decisions.
Best Heated Bird Baths FAQs:
How Does A Heated Bird Bath Work?
Here's the deal:
You have two choices for your birdbath.
First, you can add a standalone heater to your existing birdbath to heat the water during the winter.
Or…
You can buy a birdbath with the heating elements already integrated into the design. They are the style of birdbath that I recommend above.
And the best part?
The heater portion of the birdbath has an internal thermostat manning the controls.
So, when it reaches 32°, the heater will automatically turn on and warm the water so that it doesn't freeze over.
Pretty neat, right?
Just remember to keep it plugged in and the heater will turn itself on and off based on the temperature outside.
Does A Heated Birdbath Keep The Water From Freezing?
Yes, that's the ultimate goal.
You likely purchased your heated bath to provide birds with a place to clean, preen, and get a nice drink of water during the winter. The heating element has to prevent freezing in order to make this happen.
Some bird bath heaters will obviously work better than others.
On average, most heaters that I've come across can prevent the bath water from freezing in temperatures as low as -20°. I even came across one that can keep the water from freezing in -40°, which is pretty amazing!
Not only will the water not freeze, a good heating element will keep the water perfectly clear of chunks of ice and ice sheets so that it's effortlessly usable for all types of birds.
How Much Will I Pay For Electricity To Operate A Heated Bird Bath?
Are you concerned about your electricity bill going up?
Truth be told, most of these heated bird baths only use about 50 to 75 Watts of electricity.
That's roughly the same amount as a lightbulb. And if you know anything about lightbulbs, you're only paying about a penny an hour of usage.
So, if you were to run your heated birdbath 24/7 throughout the winter (about 100 days), you'd pay roughly $24 in extra power consumption.
But, no one says you have to run the heater 24 hours a day. You can run it for eight hours and cut your bill to $8 for your usage during the entire winter.
I've only noticed one heated birdbath that uses 150 W of electricity. So basically, double the price in power consumption for this model, and it's still relatively inexpensive.
How Much Will I Pay For A Heated Bird Bath?
It all depends on the model, the materials used to design the birdbath, and other factors.
But it can be relatively cheap if you're looking for something inexpensive.
As a matter of fact, I found a plastic deck mounted heated bird bath for around $40, which is really cheap in my opinion.
On the other hand…
I've also seen heated bird baths that cost more than $200-$300.
No matter what, you'll find something within your price range to meet your needs and the needs of the beautiful winged creatures that you're attempting to accommodate in your yard.
How Long Can I Expect My Heated Bird Bath To Last?
This is also a bit tricky. But from personal experience and the experience of others that I know, a high-quality birdbath can last for about 10 years.
But…
On average, a decent yet relatively inexpensive heated bath may only last for two or three years before a replacement is necessary.
Again, usage comes into play regarding how long the heating element will last.
If you keep the heating element running all day and all night long, it's going to burn out a lot quicker. But if you use it sparingly when absolutely necessary, you should be able to make your heater last a lot longer.
So, keep that in mind.
Should I Expect The Heated Water To Get Really Hot?
Some people are worried that the heater is going to turn the water boiling hot. But nothing is further from the truth.
The creators of these heating elements love winged creatures and will do everything they can to protect them. They would never create a bird bath that could potentially cause them harm.
But looks can be deceiving.
On a cold winter day, you turn on the heater in your birdbath and you notice a lot of steam rising off of it. It makes it seem like the water is incredibly hot, but this isn't true.
If you were to stick your hand in the water, you would notice that it feels warm at best but it isn't boiling hot by any means. The birds will feel comfortable and really enjoy the warm water that you provide them with your heated bath.
How Often Should I Refill The Water in My Heated Bird Bath?
For the most part, the basin on most of these heated baths is pretty shallow. So, once you turn on the heater, the water tends to evaporate relatively quickly.
To prevent the bowl from running dry, I personally recommend refilling the water at least once per day. This way there will always be plenty of water available for the birds to drink, clean themselves with, or enjoy as they see fit.
Amazon Best Rated Products - Last Updated on 2022-10-05. DISCLAIMER: Some or all of the product links on this page are affiliate links. The operator of this website received a small commission if you purchase products through these links, HOWEVER, there is no added cost to you. These commissions help to fund the operation of this BirdInformer.com