The complete guide to choosing the Best Cardinal Bird Feeders in 2023.
I love chirping birds in my backyard, especially cardinals, with their splash of bright red. It always uplifts my spirits, even on the worst of days!
Luckily,
I've researched the very best cardinal bird feeders…
that actually work…
and want to share the info with you right here.
In this all-new guide, you'll learn:
What are the top cardinal bird feeders on the market today
What are the unique and distinctive features of each
How to choose the most suitable one for your birding needs
And lots more….
Let's get started.
There are a lot of things to consider when choosing the best bird feeder such as functionality, desired decor, ease of cleaning, ease of filling and potential placement.
People looking for feeders should consider the following questions:
Do I have the space for a bird feeder in my backyard?
What are the best options available?
Should I purchase a mounted bird feeder or one that sits on a pole?
How do window bird feeders work?
How do I keep squirrels away from the bird feeder?
Getting answers to these questions is vital.
Being able to compare various bird feeders in a single location can be incredibly helpful in making your decision.
This is why we have written this definitive guide on the top 10 Cardinal bird feeders.
Here we go…
Top 10 Best Cardinal Bird Feeders
Best Cardinal Bird Feeder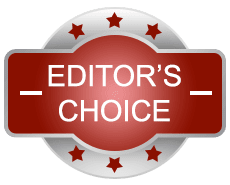 Perky-Pet Copper Bird Feeder 312C
Editor's Comments:
The Perky-Pet copper panorama bird feeder is perfect for any home. The rust-resistant copper finish adds a classy Victorian touch to your porch. This clear, shatter-resistant, feeder comes with a Sure-Lock cap system to keep squirrels away. The 360-degree feeder also comes with multiple feeding ports so bird families can share the fun.
Design and Aesthetic Appeal
99
Weight: 1.4 pounds
Dimensions: 8.32″ x 8.32″ x 8″
Mounting: Pole
Seed capacity: 2 lbs
Manufacturer: Perky Pet
The Bottom Line:
This amazing copper panorama bird feeder is our top choice for several reasons. The antique copper powder coated finish sets it a step above. Cardinals love the 360-degree perch. The Sure-Lock cap system ensures predators stay away, allowing cardinals to feed without the fear of being disturbed.
What's Good
Elegant antique copper finish look
Durable sturdy body
Squirrel buster
360-degree feeding mechanism
Rust-resistant design
Summary
This Perky-Pet copper panorama bird feeder provides an uninterrupted bird watching experience while cardinals feed on its circular perch.
Not only is the design appealing to the eyes but it is:
sturdy
squirrel proof
rust-resistant
long-lasting
It comes with a Sure-Lock cap which helps secure the lid to keep the most persistent encroachers away.
It has multiple feeding ports allowing multiple cardinals to feed at once. There is nothing more beautiful than watching these bright red birds enjoying a hearty meal.
The reservoir is transparent so you will know when to refill the feeder. With this feeder, there is no guesswork. The best part? The feeder is made of strong plastic that won't break even if it falls.
Fitted with a wide-mouthed opening, refilling is a breeze. Many other feeders don't offer this benefit. You can hang this feeder anywhere because the unique copper finish allows it to merge with any décor seamlessly.
This feeder also comes with drain holes so water will not ruin the seeds.
Highlight of this feeder…
With some spicy bird seed, it keeps squirrels away no matter how hard they try to get to the seeds.
Best Squirrel Proof Feeder For Cardinals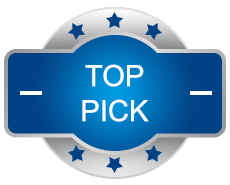 Brome Store's Squirrel-Proof Bird Feeder
Editor's Comments:
This is a chew-proof squirrel-free bird feeder. It comes with multiple feeding ports along with a ring for birds to comfortably perch. It also has an adjustable closing mechanism too. The feeder is perfectly designed for cardinals, keeping large birds from feeding on it. This bird feeder comes with a patented, award winning, squirrel proofing technology.
Design and Aesthetic Appeal
84
Weight: 2.2 pounds
Dimensions: 6″ x 6″ x 23″
Mounting: Pole
Seed capacity: 3 quarts
Manufacturer: Brome Bird Care
The Bottom Line:
Brome Bird has over 4 million satisfied customers. If you enjoy bird feeding but hate hassling with pesky squirrels, then this cardinal bird feeder is perfect for you. It comes with a cardinal ring for the birds to perch on. You can also purchase other accessories to make their feeding experience even more appealing.
What's Good
Sturdy construction
Durable
Large feeding capacity
Pretty design
Award winning squirrel proofing technology
What's Bad
Accessories do not come with the package
Slightly higher priced than other bird feeders
Summary
This bird feeder is long-lasting and squirrel-proof, yet comfortable enough for multiple cardinals to feed at a time.
Made of chew-proof RoxResin material, it can withstand the most persistent squirrels.
It is easy to assemble and dismantle and does not require any tools.
And,
The best part of the feeder is the ventilation system that keeps seeds fresh, preventing moisture from forming.
It also comes equipped with a spring mechanism called a squirrel buster. It's like a booby trap for larger birds and squirrels. If too much pressure is applied to the mechanism, the feeding ports close preventing larger birds and squirrels from feeding.
A weather guard is available as is a seed buster, both sold separately, making this one of the best feeders available.
This is the perfect sized feeder for a tree branch in the yard or for your front porch with the help of brackets and an extension hook.
We recommend placing this feeder in the center of the space rather than at a corner. Ideally, there should be 18 inches of clearance on all sides so birds are comfortable enough to feed from any port available.
The cardinal ring allows multiple birds to perch while sampling their favorite seeds. The ring also acts as a squirrel buster, keeping them from feeding.
Known for its durability, this deluxe bird feeder is all you need to keep Cardinals coming back for me, day after day!
Best Large Capacity Cardinal Bird Feeder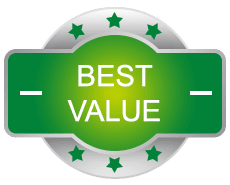 More Birds Giant Combo Bird Feeder
Editor's Comments:
More Birds giant combo bird feeder is an affordable and sustainable option if you have a lot of cardinal visitors. This is one of the few bird feeders capable of holding 8 pounds of bird feed. The sleek design, blended with its rustic copper finish, makes this bird feeder perfect for any backyard or porch setting. If you travel a lot and want to ensure your cardinals are well fed, this is just the feeder for you.
Design and Aesthetic Appeal
80
Weight: 3.5 pounds
Dimensions: 9.6″ x 9.6″ x 17.8″
Mounting: Hanging
Seed capacity: 10 lbs
Manufacturer: Hiatt Manufacturing, Inc
The Bottom Line:
This More Birds giant combo bird feeder is not only a hassle-free feeder with a larger capacity, but also one that is a breeze to clean. The feeder helps to keep the seeds fresh by draining away moisture. It has two compartments for feed storage so your Cardinals don't get bored of one kind of feed.
What's Good
Large storage capacity
Dual feeder
Screen mesh to keep seeds fresher
Easy to clean
Rustic elegant look
Affordable
What's Bad
Not completely squirrel proof
Roof of the feeder could be larger
Summary
The More Birds giant combo bird feeder is perfect for a big bird family. It comes with a feed compartment separator allowing you to store different kinds of seeds. It is simple to maintain and easy to clean.
The beautiful copper finish is sharply designed and won't take away from the natural beauty of your backyard.
Furthermore…
It has six feeding ports and comes with a moisture drain system to keep the seeds fresh at all times.
Traveling for long periods of time?
No worries…
This bird feeder is large enough to hold a large quantity of seeds which can last for days.
The construction is sturdy, designed so cardinals can comfortably feed while staying perched on the ring.
This particular bird feeder is specifically designed for cardinals and other small birds. It prevents larger birds like crows or ravens from feeding too, making it safe for your cardinal friends.
It comes with an easy to remove base for cleaning. It also has a convenient twist off cover making it easy to refill the feeder when necessary.
Best Red Cardinal Bird Feeder
Perky-Pet Red Cardinal Bird Feeder
Editor's Comments:
If you love watching cardinals enjoying seeds from your feeder then Perky-Pet Red Cardinal Bird Feeder is just for you. Designed to perfection, this cute red, metallic finish, feeder is perfect for your backyard. It even matches the color of your favorite birds! The all-metal construction makes it both durable and safe from squirrels.
Design and Aesthetic Appeal
87
Weight: 2.4 pounds
Dimensions: 11.2″ x 11.3″ x 11.2″
Mounting: Hanging
Seed capacity: 2.5 lbs
Manufacturer: Perky Pet
The Bottom Line:
If you want to admire beautiful bright red cardinals perching on your feeder then this zinc-plated rust-resistant bird feeder is a wonderfully compact solution. The perfect design of this feeder enables a panoramic view so you can admire the little Cardinals at any angle. This all-weather bird feeder can withstand harsh climate conditions like heavy snow, rains, or damaging sunshine.
What's Good
Panoramic view bird feeder
Compact and ideal for smaller spaces
Rust-free beautiful design
All metal construction
Long-lasting
All-weather feeder
What's Bad
Small in size
Needs multiple refilling
Dispenses smaller seeds only
Summary
Brighten up your backyard or porch with this beautiful red cardinal bird feeder. This cute compact feeder fits into any space and provides a panoramic view for bird enthusiasts.
Best of all,
It is a low maintenance feeder made entirely of metal allowing for easy cleaning.
If features:
A wide mouth opening for refilling ease.
Rust-free, zinc-plated finish keeps the feeder looking newer for longer.
A strong metallic body minimizes the chance of breakage.
This is an all-weather feeder giving cardinals the ability to enjoy good seed year around. The feeder has built-in drainage holes so water won't accumulate in the reservoir, keeping the seeds fresh.
The tapered design makes it perfect to attract cardinals and other small birds. The ring at the bottom allows birds to perch comfortably while enjoying their favorite seed.
And,
The mesh around this feeder is perfect for small birds with an intricate design to prevent encroachers from stealing the seeds.
The sturdy metal construction also prevents squirrels from damaging the feeder. This is one of the few feeders with a large overhang. It protects the feeder from harsh weather conditions and keeps your cardinals safe.
And best of all…
Not many feeders can feed up to 15 birds at one time but this one can!
It is sure to provide you with beautiful birds year around.
Twinkle Star Wild Bird Feeder
Editor's Comments:
If you thought all bird feeders came in a boring cylindrical-shaped dome then lo and behold this hexagon-shaped wonder. Twinkle Star Wild hanging bird feeder has a unique gazebo-styled design that stands out amongst other bird feeders in its price range. However, it's not just the look of this bird feeder that makes it appealing. It offers much more than just a unique style.
Design and Aesthetic Appeal
95
Weight: 9.6 ounces
Dimensions: 6.7″ x 7.3″ x 8.6″
Mounting: Hanging
Seed capacity: 2.15 lbs
Manufacturer: Twinkle Star
The Bottom Line:
This compact gazebo feeder is a pleasure to own. It has clear panels which make it convenient to see the seed level. It also comes with an easy to refill head to prevent spilling. This feeder comes fully assembled so you just have to fill it with a few seeds and hang it up. It has a unique roof pattern that looks like a décor accent item when placed in your backyard. Although it looks expensive, it is one of the more affordable feeders out there.
What's Good
Unique shape
Affordable
Easy to refill & clean
Provides ample perching space due to its hexagon shape
No assembly needed
What's Bad
Not as durable
No drainage system
Summary
Looking for something luxurious and affordable?
We've got you covered…
This gazebo styled Twinkle Star Wild bird feeder is a pleasure to own.
Ideal for small birds such as cardinals, this bird feeder is perfectly designed for all weather conditions thanks to its large roof.
Let's not forget,
The beautiful roof pattern makes this bird feeder look like a high-end piece although it is budget-friendly.
If you are not handy, not to worry. This feeder is perfect for you, coming fully assembled. Just pick a location and hang it up.
It has a twist lock action for the lid keeping the seeds fresh. The entire roof comes off so it is easy to clean the insides of the bird feeder.
And,
The roof is large enough to protect the birds perching beneath. This allows them to enjoy their favorite meal no matter the weather.
You can choose to mount this on a pole or hang it up depending on the décor in your backyard or porch.
The unique hexagon shape…
…allows up to 8 birds to feed at a time without disturbing each other. This is a one of a kind feeder appealing to cardinals and people alike. It is sure to garner attention from friends and family.
The roof of this feeder has a rustic and copper finish giving it a rich, sophisticated look.
It is a perfect size for cardinals and small birds. Its versatility allows you to place it in the perfect spot so you can enjoy watching your favorite birds feed every day.
Best Tube Styled Cardinal Bird Feeder
Droll Yankees Sunflower Seed Bird Feeder
Editor's Comments:
If you're an avid bird lover and you want a no-fuss, easy to maintain, convenient bird feeder, then this one is perfect for you. This long tube shaped feeder comes from the house of Droll Yankees which has been the number one bird feeder since 1969. It is one of the biggest values you will find. It comes with a decent feeding capacity and six feeding perch rods along with feeding ports for birds to enjoy.
Design and Aesthetic Appeal
88
Weight: 1.55 pounds
Dimensions: 5.5″ x 5.5″ x 20″
Mounting: Pole / Hanging
Seed capacity: 1 lb
Manufacturer: Droll Yankees, Inc.
The Bottom Line:
This tube bird feeder is easy to set up and dismantle since it does not require any tools. This is one of the few bird feeders that comes with a lifetime warranty against squirrel tampering. Made from metal, it provides complete protection against squirrels. The pesky critters cannot damage it even by chewing on it. This feeder comes with a ring pull assembly system too. When you pull the ring out, it can be dismantled in seconds.
What's Good
Reputed brand
Long-lasting design
Easy to dismantle
Lifetime warranty against squirrel damage
Sturdy build
Large feeder
Summary
This classic tube feeder is one of a kind.
Coming from the house of Droll Yankees, it has a reputation for being not only one of the sturdiest feeders in the market but also one that can stand the test of time.
Completely manufactured in the United States, this Droll Yankees sunflower seed bird feeder comes with six feeding ports, all placed at different heights, for comfortable access.
Pole mounted or hung…
You can choose to pole mount it or suspend it with a hook, depending on your placement..
This feeder comes with a ring pull, making it easy to clean and put back together without the use of any tools.
And, a great feature is…
The tube storing the seeds is UV stabilized so it won't get discolored over time.
This manufacturer is so confident of the design of this feeder, they offer a…
lifetime warranty against squirrel damage.
Also,
The perches and ports are made of metal and can't be damaged by squirrels.
If you believe in buying American products, then this is the one for you. Manufactured to the highest standards, this feeder will last a lifetime.
One final note…
The 16 inch tube can handle up to 1 pound of bird feed to minimize the number of refills.
Best Original Style Cardinal Bird Feeder
Solution4Patio's Swing Chair Bird Feeder
Editor's Comments:
It's no secret avid bird lovers want to outdo competitors by going a step further with uniquely designed bird feeders. There is no shame in looking for bird feeders that will stand out among the crowd. Your neighbors will be jealous when they see this on display. This unique swing style feeder not only keeps your cardinals well-fed but is sure to stand out because of its unique shape and design.
Design and Aesthetic Appeal
100
Weight: 1.75 pounds
Dimensions: 15.2″ x 7.7″ x 8.3″
Mounting: Hanging
Seed capacity: 2 cups
Manufacturer: Solution4Patio Expert in Garden Creation
The Bottom Line:
Designed with cedar wood, this swing shaped bird feeder is an ultimate bird watching experience. It comes with easy to refill trays and comes with a sturdy design built to last. This is large feeder so you won't have to refill it as often as other feeders. It also comes with a one-year warranty to earn your confidence.
What's Good
Unique design
Sturdy build
Easy to clean
Easy to refill
Large capacity
What's Bad
Not squirrel proof
Does not come with a roof
Summary
Enjoying beautiful birds while they feast on their favorite seeds is a sight every bird lover craves.
Get your hands on this cute Solution4Patio's swing chair bird feeder to spruce up your backyard.
The intricately crafted, handmade bird feeder is not all about its beautiful design but functionality too.
It comes with a mesh net under the feeder to ensure the food is dry to stay fresh longer.
The swing design enables some of the best viewing in any bird feeder. This is one of the easiest feeders to clean since you just need to run it under some water.
None of the parts of the feeder are glued together so there is no worry about the glue weakening over time.
Instead,
The feeder is fastened together with screws.
This ensures the feeder won't give way. It is made with cedar wood which is a weather resistant wood.
It is moisture proof, ensuring the wood won't crack or split.
And,
This feeder comes with a one-year warranty.
This stylish swing chair bird feeder keeps your feathered friends happy while they perch and enjoy their meal with a slight swaying motion. It makes them look as if they are dancing.
Best Platform Feeder For Cardinals
Audubon Going Green Platform Feeder
Editor's Comments:
This green bird feeder is an excellent platform feeder. This lightweight durable feeder is perfect for all weather conditions and keeps seeds dry with its metal drainage screen. The feeder is made of recycled plastic and held together with sturdy screws for better durability. The metal screen is powder coated to prevent it from rusting.
Design and Aesthetic Appeal
72
Weight: 1.21 pounds
Dimensions: 13″ x 13″ x 3″
Mounting: Hanging
Seed capacity: 1/4 cup
Manufacturer: KESHANG
The Bottom Line:
If you are looking for an affordable platform feeder with a classy look,then this Audubon Going Green Platform Feeder is just for you. Providing complete access for birds to perch, this feeder is a pleasure to watch. Made of 90% recycled plastic and held together with screws, it is durable. This locally crafted feeder is everything you want your platform feeder to be and so much more.
What's Good
Made in USA
Sturdy build
Better perching for birds
Easy to assemble
All-weather feeder
Summary
Platform bird feeders have many advantages. Cardinals tend to enjoy feeding off these feeders because they have more space to perch and flit about.
Audubon's Going Green feeder is made with 90% post-consumer recycled plastic to contribute towards the environment.
The brand has taken "going green" a step ahead by creating bird feeders out of recycled materials.
The functionality of this Audubon Going Green Platform Feeder is what makes it a popular choice.
It comes with a powder-coated metal screen at the bottom of the feeder. This prevents the mesh from rusting while providing optimal drainage to keep the seeds dry and fresh.
This is a hanging platform feeder so you can suspend it from your porch or a tree.
The platform design…
…allows a clear view of the birds irrespective of angle.
And,
Assembling this platform feeder is easy! It comes with screws that simply need tightening to finish the assembly.
Since this bird feeder is made of plastic, weather conditions don't affect it. The feeder will last for last years. With its sturdy design, it won't collapse even when bigger birds perch on it.
The bright green color will accent any backyard.
Even with its simple design,
This bird feeder manages to look great in an outdoor setting with colorful cardinals come perching on it.
Best Cardinal Hopper Feeder
Woodlink Absolute II Squirrel Proof Hopper Feeder
Editor's Comments:
If you are an ardent cardinal lover, investing in a good quality bird feeder is something you enjoy doing. However, managing pesky squirrels can be a daunting task, considering they are smart and manage to overcome most squirrel resistant bird feeders. This hopper feeder is a whole new challenge for squirrels and makes feeding your cardinals a wonderful experience.
Design and Aesthetic Appeal
60
Weight: 1 pound
Dimensions: 13.5″ x 16″ x 11.25″
Mounting: Pole / Hanging
Seed capacity: 12 lbs
Manufacturer: Century Tools
The Bottom Line:
This amazing Woodlink Absolute II Squirrel Proof Hopper Feeder consists of solid steel construction. The smart design helps the feeder close access to the food as soon as a squirrel steps on it. This is a fairly large bird feeder with a seed capacity of 12 pounds. This feeder is customizable so it can be set up for the weight, size, and type of bird you want to feed.
What's Good
Unique design
Large seed capacity
Sturdy body
Easy to refill
Squirrel resistant
Made in USA
All-weather feeder
What's Bad
Difficult to assemble
Difficult to clean
Summary
There are bird feeders and then,
There are heavy duty bird feeders…
specifically for the avid cardinal lover who wants to protect their feed from the crafty squirrels.
The Woodlink Absolute II Squirrel Proof Hopper Feeder is not like regular plastic feeder that squirrels will chew away in seconds.
Constructed completely of steel,
It comes with a quick baked powder coated finish, giving it a unique look.
The feeder has a top lock feature making it easier to refill.
You won't have to worry about refilling very often with its whopping 12 pound seed capacity. It earned our Best Hopper Feeder award.
This feeder attracts more birds since it is double sided. Its perch not only enables birds to sit and enjoy the feed but also prevents waste from seed spillage.
You can choose to hang this feeder or pole mount it. It is not recommended to use a plastic pole mount since the feeder is heavy.
The perch has a spring activated function…
And when a squirrel steps on it…
It automatically locks the feeder, preventing squirrels from accessing the feed.
You can adjust the feeder for the type of birds you want to feed.
The design is built to sustain harsh weather conditions, keep critters away, and entice your cardinals, all with one feeder.
Go Simply Amazing's Window Bird Feeder
Editor's Comments:
If you don't have space in your front or backyard or you live in an apartment, there is no need to fret. You can still indulge in cardinal bird watching while feeding them outside your window. This transparent, acrylic window bird feeder is designed for apartment styled homes and enables you to bring cardinals to your window so they can enjoy a meal while you sip your coffee and watch.
Design and Aesthetic Appeal
70
Weight: 2.12 pounds
Dimensions: 12″ x 3.93″ x 5″
Mounting: Suction
Seed capacity: 4 cups
Manufacturer: Go Simply Amazing
The Bottom Line:
This anti-yellowing clear acrylic bird feeder is designed to blend well with different window styles. It is protected from sun damage and will not get discolored even after its been in place for years. It comes with a drainage system ensuring the seeds remain dry. With a large storage capacity it doesn't have to be refilled as often as other feeders. This feeder is also dirt and dust proof.
What's Good
Sleek compact design
Non-fading acrylic material
Drainage for better ventilation and freshness of seeds
Affordable
Dirt & dust proof
Large storage capacity
What's Bad
Difficult to spot for most birds
Does not keep squirrels away
May cause problems with birds flying into windows
Summary
Now enjoy Cardinals at your window with this easy to install bird feeder. It uses suction cups to secure it to any window.
The feeder comes with two trays allowing for larger amounts of bird feed to be stored or for two different kinds of seeds.
The convenient trays make it easy to clean and refill. The perfect design ensures no seeds get stuck in the nooks and crannies so the feeder stays clean at all times.
The feeder comes with large holes at the bottom for excellent drainage. It makes it easy to maintain without having to clean it multiple times.
And,
This is an all-weather feeder that is also dust and dirt resistant.
The compact size allows for convenient placement in any window, allowing easy access to your cardinal visitors. The ventilation also prevents mold forming on seeds so your cardinals always have fresh seed. The unique suction cup feature makes it so easy to install, even a child can do it.
The clear acrylic body will not get discolored even after prolonged exposure to sunlight. If you were holding back because you thought the feeder would turn yellow after being in place for a long time, worry no more.
Buying Guide To Selecting The Best Cardinal Bird Feeder
When purchasing the perfect bird feeder, you need to consider various factors. There are a lot of amazing bird feeders available. Narrowing down the options to find the one that fits your needs perfectly could be daunting. There are some helpful criteria to help make your decision.
Design / Aesthetic Appeal
Different people have different tastes. Some prefer tube feeders while others like hopper feeders. There are others who like platform feeders because of the view it provides and still others have to settle for a window feeder because they don't have the space for any other feeder.
To narrow down your selection…
Take a look at the designs and see which one appeals to you the most.
And,
consider the space needed and whether or not it blends in with the décor.
Also consider…
your geographic location and climate.
While a platform feeder may be most appealing, it is not ideal for windy conditions. This type of feeder will not remain stationary even in a light wind. This makes it hard for cardinals to perch on it. This will also waste a lot of bird seed.
Storage
Another important factor to consider when purchasing bird feeders is the storage capacity.
If you work from home or don't leave home much, then storage might not be a problem.
However,
If you tend to travel and don't have time to refill your feeder multiple times, then choosing one with a larger capacity makes a lot of sense.
Even with a large capacity, it does not make a feeder look bulky or big.
When considering the storage capacity of a bird feeder, you should note if there is adequate ventilation to make sure the seed stays fresh.
Without proper drainage, seeds can mold which can be life-threatening for cardinals.
Ease Of Cleaning
If there is one thing you should prepare yourself for is…
Birds are messy.
A bird feeder with too many nooks and crannies is difficult to clean.
If you don't want to spend too much time cleaning the feeder, look for something with smooth or rounded edges rather than sharp ones. This makes it easy to clean with soap and water.
Also, try and get one with a perch big enough so you won't have to clean around the feeder.
Ease Of Refilling
Apart from the capacity, the convenience of refilling the bird feeder plays a huge role in its functionality.
If you need to grab a screwdriver every time you need to refill the feeder, it will get frustrating.
Instead,
Look for something with twist lock technology.
This makes refilling a breeze.
Also, look for a wider mouth to prevent spillage. You can also keep cylindrical jugs handy. This allows you to carry a lot of seeds to the feeder without dropping any.
Ease Of Assembly
Some bird feeders come preassembled while others require some degree of assembly.
Some don't require tools to put them together while others do.
The choice depends on your level of comfort and how handy you are.
Certain types of feeders,
like hoppers, require extensive assembly.
While this may seem like something you want to stay away from, these are the feeders that tend to last the longest.
Most feeders come with instructions on how to put them together. You can also find online tutorials to help.
Longevity
Durability also can affect your decision too.
Whether it is affordable or comes with a hefty price tag, there is no reason why your bird feeder shouldn't last for years.
Birds take a while to get used to a feeder and changing it frequently may drive them away.
Look for a feeder built to withstand weather so it will last a long time, keeping your cardinal friends happy.
Best Cardinal Bird Feeder FAQs
How to clean bird feeders?
Irrespective of what kind of bird feeder you own, the cleaning process is standard.
Empty the bird feeder, dismantle it if needed
Rinse it using a mild detergent
Dry it up
Refill it
Hang back on the tree or bird feeder stand
If it has an acrylic tube body, dry it thoroughly with a soft towel to prevent watermarks.
Ideally, clean the feeder at least once a week.
You don't need to get rid of the feed present in it when cleaning the feeder. You can empty it into a bowl and refill the feeder once cleaned.
Why do birds prefer bird feeders?
There is something about a feeder that attracts birds. While there are various factors including the design and visual appearance, the fact there is so much food in one place makes them come to your feeder.
You can also increase the chances of birds visiting your feeder by placing it in an open space to increase visibility.
While different brands claim their feeder may be the most enticing for birds, it all depends on how long it takes for the first cardinal to come to your feeder…
Then…
You'll start to see more activity thereafter!
Will squirrels stay away from the feeder?
Squirrels are notorious for trying to get into the feeder since it contains food they like.
The only way you will be able to keep them away is by purchasing a squirrel-proof feeder.
Or,
Constructing your own squirrel proofing mechanism.
While this won't keep them from trying to get to the food it will keep them from actually getting any.
There are different technologies manufacturers use to prevent the squirrels from getting to the feed. This includes the popular advanced spring technology and the twist lock.
What food do Cardinals like?
Cardinals are small birds and like different kinds of foods.
They enjoy:
seeds
insects
fruits like blueberries and mulberries
peanuts
cracked corn
mealworms
You can also get your hands on ready-made food for Cardinals that is usually a combination of some of the above-mentioned items.
It is better to keep the food dry so it stays fresh and doesn't smell.
What kinds of bird feeders available on the market?
The different kind of bird feeders include;
tray or platform feeders
hopper or house feeders
tube feeders
window feeders
A hopper feeder is the most popular since they provide complete protection against squirrels and hold large amounts of feed.
Window feeders are convenient for apartment styled homes. These feeders are compact and work well for places without a backyard or porch.
Tube feeders offer protection against squirrels as long as the perch and port are made of durable material.
If squirrels are not a concern, then platform feeders are a great option because it provides ample perching space with a great view.
How To Attract Cardinals To Your Backyard
The cardinal is a cheerful little bird who will happily spend their entire lives within just a few square miles. Because they don't migrate, they will need access to food and water in any season. If you love cardinals and want them in your yard, you'll need to determine the best way to be an excellent cardinal host.
Feed Them Well
A family of these cheery red birds can help you reach your garden goals. While you'll want to put out seeds using the best cardinal bird feeders to attract them, once they arrive, they can help you control bug populations as well. They will feast on crickets, beetles, flies, and cicadas.
They prefer to feed early in the morning and as the sun is going down, and they're not especially bold. If you see them in your garden, be still and let them get used to your presence. If you try to get too close, they may feel threatened and be slow to return.
Your purchased food choices for the cardinal will need to include high energy foods. For a base, mix:
black oil sunflower seeds
safflower seeds, and
dried berries
Safflower seeds serve two purposes: They keep cardinals coming back for more, and squirrels will avoid them.
Squirrels are determined little critters who have plenty of time throughout the day to figure out a way to get into even the best cardinal bird feeders. You can purchase squirrel-proof feeders, but these often only increase the challenge. By providing food that your local cardinal will love and your local squirrel population will not, you can use the feeders you have and still keep the birds happy.
Come winter, these adorable red birds will need more energy to stay warm, so add suet chunks to the tray. Keep an eye on these and stop adding suet as the temperatures warm; after too many hot days, this product may turn rancid.
Feed Them In Safety
Cardinals are a bit shy about eating, so make sure your feeder has a deep tray and a cover, or place it within the protection of greenery to give the birds a sense of safety. Choosing the best cardinal bird feeders and selecting the best placement of the feeders is a must in order to attract them.
The best location is between 5 and 6 feet above the ground. They'll also feed on the ground, so if you are having a hard time drawing them to your feeder, scatter some of their favorite seed on the ground to get them to stop by and look around.
These birds aren't large, but they will need a place to stop, feed, and rest. They'll also need water. Look for a water container that you can easily manage over one that's particularly large or ornate. When the water gets stagnant, you'll need to be able to dump it out, and some watering trays can be cumbersome when full.
If you live in a region where it gets cold enough to freeze the water in the birdbath, consider adding a warmer to the basin. You can find solar-powered and battery-powered bird bath heaters that will keep the water open and not require you to run an electrical wire out to the birdbath.
Provide Them A Home
If you're lucky, your guests will be so happy with their food selection that they'll build a nest and stay. If you don't have a tree, such as an arborvitae or spruce, don't despair. These birds will happily nest in a rose bush or a hearty grapevine. Provide them with shelter and protection, and you can enjoy watching them nest twice a summer for years to come.
The nesting site will need shelter and protection. If you're planting a fast-growing grapevine for cardinal-fostering, make sure you put it somewhere you can let it get a little wild. Let the growth get thick enough that the birds can build in seclusion.
Don't Forget Nest Building Materials
If you have a compost pile loaded with grass clippings and pine needles, your favorite red bird will have the supplies they need to start their construction project. If you have pets that can access your yard unsupervised, do what you can to keep them away from the areas where you're hoping to host a cardinal family. The birds will see a stalking cat or a barking dog as a threat and move.
Additionally, avoid using reflective material in your yard. These birds can get quite territorial and will attack any reflection of themselves in the space. If you have reflective products on your windows to repel heat, make sure you put screens over them to break up the reflection.
FAQs About Cardinals
Attracting Cardinals to your back yard is always fun. Here are a few frequently asked questions about Cardinals.
What Kind Of Seeds Do Cardinals Prefer?
Sunflower seeds (raw, unsalted), crushed peanuts, fresh unsalted lard, oats, millet, wheat. You can put slices of apples in the feeder; many birds are very willing to peck them. Your choice of the best cardinal bird feeders will play a part in the type of food you provide.
If you are not lazy, you can make a nutritious cupcake. To do this, you will need raw lard (beef or pork). It needs to be cut into pieces and heated over a slow fire. Then you take a silicone cake mold, fill it with seeds, and pour melted fat. Let it freeze, take it out of the mold, and hang it on a string on a tree or balcony. Cardinals will be very happy.
Birds are very difficult to digest bread. Bread has too much protein and fat; it fills the stomach but does not give enough energy. Nothing salty should be given to birds also. It is not needed to feed birds wasted cereals or seeds. No need to approach the birds by cookies, muffins, potato chips.
Do I Need To Clean My Cardinal Bird Feeder And How Do I Do It?
A bunker feeder or bird feeder should be cleaned periodically, since droppings, feathers, etc. carry various diseases that can lead to infection and even birds' death. The best cardinal bird feeders will be easier to clean than lesser quality feeders.
During the warm period, the feed in the feeder can rot or become moldy; then, it must be replaced. The feeder-pad should be wiped or washed with water from time to time. It is not recommended to use household chemicals for this purpose.
Although bird-borne diseases are usually not dangerous to humans, use gloves when washing, and then wash your hands.
Should I Stop Feeding Cardinals During The Summer Or Winter?
It is not recommended to feed birds in the summer, because the birds do not need it. Moreover, during the feeding period, the nestlings need natural and varied food. It is not worth it without the need to intervene in natural processes.
Seeds are a kind of fast food for birds, which can help birds survive the frosty winter, but not in the summer. It is important to note that birds usually start asking people for food in October-November. They come to the feeder and look as if they demand. At this time, the birds begin to have problems with food production.
You have to help them survive, not take them on food, making them helpless. Fill the feeder once a day and do not give in to the desire to add just a little more to the birds.
How Can I Keep Squirrels Off My Cardinal Bird Feeders?
These creatures are quite smart, and it is very difficult to overcome them. High intelligence and abilities allow them to reach any feeder or get deep-set bulbs out of the ground. Insidious animal plans are brought to life with the help of strong paws: they easily jump from branch to branch, cling to wires and dig entire burrows.
Squirrels are known for their economy and hoarding. However, they are not opposed to plundering other people's food caches. Especially before it got to the birds who found empty feeders. Now the squirrel is waiting for an unpleasant surprise in the feeders.
In order for squirrels not to ruin bird feeders, new technologies came up with a device called "Yankee flipper." This is a Hoop on a hinge around the feeder. The bird can jump on it safely. On the other hand, the sly squirrel, catching on to it with its paws, begins to spin wildly and flies away into the distance.
Should I Offer Cardinals Water Via A Birdbath?
The choice of sites for water treatments is very important. After all, birds will only use the baths if they feel safe because birds are usually more vulnerable during bathing than at other times. A shady place is preferable since water quickly evaporates in the sun.
The 360° viewing bath allows birds to keep an eye on predators. Place or hang it close enough to trees or bushes. Ensure that the birds have a clear view of the surrounding area from shrubs and trees nearby while swimming to report the alarm.
Make sure that cats can't attack bathing birds, and for safety, cover the bath with a thick layer of cut prickly plants or install the tub in a thicket of thorny bushes, such as roses, briars, hawthorn, barberry.
Try placing the bath at various points throughout the garden to find the most popular, convenient, safe, and comfortable place.
Many birds are dying during times of drought, trying to use water for drinking from the barrels and gutters for water drainage. If the barrels cannot be covered, branches or boards can be placed in the rain barrels so that the birds can sit, drink, and even partially bathe in safety.
Conclusion
Whether you are a beginner or an experienced birder, you'll want a cardinal bird feeder in your backyard.
It's essential to weigh the options concerning the available feeders on the market today.
We've examined different styled bird feeders for Cardinals, carefully considering
value
style
durability
capacity
ease of cleaning
and, how easy they are to install
Here's the thing…
You've seen for yourself how each bird feeder stacks up against the others.
The Perky-Pet Copper Panorama Feeder, emerging our Editor's Choice, is a great addition for your backyard – even for a beginner birdwatcher.
Brome Store's Squirrel-Proof Bird Feeder earns our Best Squirrel Proof award for its award-winning patented squirrel proofing technology.
But don't ignore our best large capacity feeder, the More Birds Giant Combo Feeder! It is top-notch for those who want to reduce the refill frequency.
What may work for one bird lover may not necessarily be the right choice for another. You need to take into consideration YOUR requirements, lifestyle and obstacles before making a choice.
The ball is in your court. Take them into consideration and choose the best bird feeder which suits your backyard birding needs!
Related Bird Feeder Articles:
Amazon Best Rated Products - Last Updated on 2023-09-21. DISCLAIMER: Some or all of the product links on this page are affiliate links. The operator of this website received a small commission if you purchase products through these links, HOWEVER, there is no added cost to you. These commissions help to fund the operation of this BirdInformer.com