You've done all the work to lure purple martins to your yard and stop realizing that they have nowhere to nest near your home.
Purple martins are extremely social birds and need community homes to dwell, eat, and interact with each other.
As you can imagine, it can be tough finding the best purple martin house if you're a beginner. However, the process is simpler than you may think.
In this article, we've compiled 9 of the best purple martin birdhouses for you to consider when trying to determine what is the best purple martin house for your situation.
By the end of this article, you'll learn how to:
Prioritize the right factors to buy the perfect martin house.
Filter through pros and cons when choosing a product.
Ultimately selecting a martin house that fits your budget and style preference.
If you're ready, let's get started.
Top 9 Purple Martin Bird Houses
Best 16 Room Purple Martin House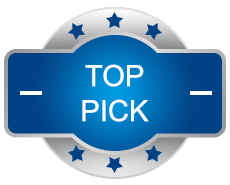 16 Family Purple Martin Barn
Editor's Comments:
S&K's purple martin house tops the list after receiving flying colors in every category, from ease of assembly to its design.
More than any product on this list, this bird house was the easiest to assemble. It also has an excellent warranty and impeccable design.
Ability To Attract Martins
93%
# of Openings: 16
# of Floors: 3
Dimensions: 18 x 19 x 20 inches
Material: Plastic
Brand: S & K Mfg.
Bottom Line:
This purple martin house is amazingly beginner-friendly for anyone new to bird watching. From the moment you open the box, you can easily assemble this product and hang it in your favorite sport. What's more, is that you can watch as dozens of purple martins flock to this bird house and make it their home.
Houses up to 16 purple martin families
Comes together in a few snaps without any tools
The floors are slightly sloped for proper drainage
It's made of high-quality and durable plastic
Very simple to assemble
The design may be too modern
Might be a little flimsy
Overall, it's no secret that this bird house ranks at the top.
It fills every basic need a bird watcher needs in attracting purple martins to their yards.
While this may appear to be a complicated build to put together, if you follow the instructions, it is actually fairly straightforward and easy. The trick is to make sure the fasteners are lined up with the holes!
And,
Consider buying the retractable pole with this martin house. They sell one that is designed to be used with this model. You'll be happy you did as it makes maintaining the birdhouse over the years a breeze!
Learn from my mistake…
I highly recommend getting the pole to avoid the problem of figuring out how to install this birdhouse after you've put it all together. 🙂
It houses an entire community of purple martins with a modern design. Also, if there is a defect with your product, you can return it for your money-back as specified in the manufacturer's warranty.
Lastly, this product excels in attracting purple martins and is beginner friendly. I really do think this is one of the best purple martin houses for sale today.
With that said, what more can you ask from a better product?
Best 12 Room Purple Martin House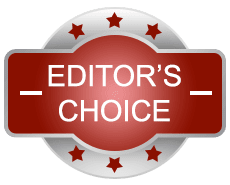 Stylish 12-Room Purple Martin House
Editor's Comments:
Although this product finished second in overall score, this was our favorite for a variety of reasons. This is because this 12 family martin birdhouse excelled in every category a birdwatcher prioritizes in their purchase.
It's easy to assemble, houses up to 12 purple martins families, and has an outstanding warranty making it a top contender for best martin house.
Ability To Attract Martins
93%
# of Openings: 12
# of Floors: 2
Dimensions: 18 x 19 x 20 inches
Material: Plastic
Brand: S & K Mfg.
Bottom Line:
There aren't many negative things to say about this product. To begin, this birdhouse is made of UV grade polypropylene copolymer plastic with sloped floors for easy drainage. It also snaps together with no tools for assembly. Since it's made of plastic, the birdhouse is very lightweight, weighing only eight pounds. This makes it easy to hang your pole.
Made of UV grade polypropylene copolymer plastic
Easy assembly
The sloped floors make drainage quick and easy
Very lightweight product
Seems flimsy but, after assembly it does become more solid
Needs a special triangular pole and adapter.
We love this product because it's ideal for both beginner and experienced bird watchers. It's also great for attracting as many purple martins as you want in your yard. For a great price, you don't have to worry about a time-consuming assembly and heavy product.
While the assembly is easy, allocate a little bit of time and be sure to follow the instructions. This one took me about 25 minutes to put together, from beginning to end. I probably could have gone a little faster, but I was following the step-by-step instructions carefully.
It is made of plastic and this birdhouse might seem awfully flimsy while you are assembling it, but, it stiffens up once all the pieces are connected.
And, the best part…
Since it is plastic, there is no wood to rot over time or metal that starts to rust.
Still, plastic products do have their drawbacks. While the warranty covers most natural damage that can strike a birdhouse, this martin house product will definitely be susceptible to storm damage.
This means if you live in an area with severe climate, such as heavy rain and thunderstorms, it's not a stretch to say that this birdhouse may break.
Also, you'll need a special pole and adapter to install these bird houses for martins, which is probably its most disappointing quality.
Best Purple Martin Gourd House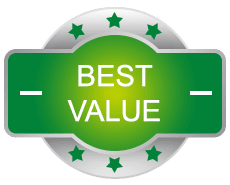 Ravenox 12 Gourd House Kit
Editor's Comments:
If we had to pick the birdhouse with the most unique and awe-inspiring design, Ravenox's 12-Gourd Bird House Kit would be our top choice. In fact, this design is what led us to label it as the best value for your buck.
As you will find out, this purple martin bird house kit combines a world-class design with stunning features you won't find with other purple martin birdhouse kits.
Ability To Attract Martins
91
# of Openings: 12
# of Floors: 2
Dimensions: 14 & 1/2-inch x 14
Material: Plastic, Aluminum
Brand: Ravenox
The Bottom Line:
This purple martin house comes with predator guards that can easily deter raccoons, snakes, and other birds. This product also comes with a built-in bird feeder attachment that doesn't require a lot of time assembling. Being easy to assemble and beginner-friendly, this is the prototypical birdhouse for any birdwatcher.
What's Good
Helpful predator guards to protect martins
Comes with a bird feeder attachment
This product is made in the USA
Veteran owned company
What's Bad
The radical design may not be to everyone's liking.
This product is pricey.
Summary
If you're looking for a stellar purple martin house kit that can deter predators, then the buck stops with this product. It comes with a bird feeder attachment to provide everything you need to start attracting purple martins to your yard.
It also helps that this martin house kit is made in the USA and created by a veteran-owned, woman-led company. The quality is outstanding, you will not be disappointed!
The Ravenox gourd is a one solid piece and each gourd is large, infact it is their deepest gourd coming in at 14.5" deep. The gourds are made from opaque, high-density polyethylene plastic.
And, they feature a threaded access port, covered by a twist-off cap for nest checks, nest replacements, or end-of-season clean-outs.
Everything is included in these purple martin house kits…
The gourds, the mounting pole, the assembly structure for the gourds, a rope winder, the hub, and perch rods.
And,
The instructions are amazing! It is definitely apparent that they put a lot of thought into these instructions, making it easy for consumers to assemble these purple martin bird house kits.
Best Purple Martin House Design
Redwood 12 Room Bird House For Martins
Editor's Comments:
Finally, there's a purple martin birdhouse made from wood!
This martin house birdhouse has one of the best styles on this list and requires absolutely no assembly. As soon as you place an order, you'll receive this birdhouse completely assembled. While the warranty isn't that great, this product is great for attracting purple martins in your yard.
Ability To Attract Martins
90
# of Openings: 12
# of Floors: 2
Dimensions: 2.75 x 2.75 x 10 inches
Material: Wood
Brand: Heath Outdoor Products
The Bottom Line:
This product isn't just made from your garden-variety wood. It's composed of special Redwood to protect against harsh weather conditions. Another great quality is that the roof comes off and the room dividers can be easily taken out for cleaning. This birdhouse comes with porch rails to prevent young martins from falling and you can start using the product as soon as it's delivered in the mail.
What's Good
No assembly required
Made of specialty
Redwood for great weather resistance
Has porch rails for young martins
Sturdy and durable for everyday use
What's Bad
Warranty doesn't cover major storm damage.
May not be stylish enough for all purple martins
Summary
Overall, this wooden purple martin house looks amazing to us humans, but it's not going to stand out as a centerpiece compared to the other products on this list.
Still, the benefits of this birdhouse are too plentiful. You don't have to assemble this birdhouse, and you can be certain it will last for a lifetime of bird watching.
Since this is a durable product, the strict warranty isn't much of a drawback.
Best Hexagon Styled Martin Bird House
Metal Hexagon 12 Room Purple Martin House
Editor's Comments:
This birdhouse stands out with a unique design that's made completely of rigid aluminum. Fitted with 12 rooms, you can count on this product to deliver with its style and ability to attract purple martins.
Ability To Attract Martins
94%
# of Openings: 12
# of Floors: 2
Dimensions: 27 x 27 x 16.25 inches
Material: Aluminum
Brand: Heath Outdoor Products
Bottom Line:
This product isn't known for its easy assembly or refreshing warranty. It's not even beginner-friendly. However, many experienced bird watchers absolutely hate birdhouses made of plastic. With that said, this product is a great alternative. It attracts purple martins very well because the product is heat-resistant and lightweight. Finally, this product comes with porch railings for young martins and door stops when it's not in use.
This product is made of rust-free aluminum.
One of the most durable products on the market.
Comes with porch railings, which are essential for young martins.
The floors snap out for easy cleaning
This birdhouse is difficult to assemble
The warranty doesn't cover most storm damage.
This isn't a beginner-friendly product.
If you're looking for an affordable product that's easy to clean, durable, and safe for young martins, then this is definitely your pick.
However, if you don't want to spend the unnecessary time assembling this product and are concerned about the warranty, there are better products on this list.
The best thing about the product is its design, and that's saying a lot if this birdhouse made this list with some major drawbacks.
Best Purple Martin Bird House With Internal Predator Guard
Purple Martin Quad Pod House
Editor's Comments:
This uniquely-designed birdhouse comes with a bunch of different built-in features, from predator guards to ventilation slits. While this birdhouse may not be the best-looking, it certainly gets the job done.
Ability To Attract Martins
91
# of Openings: 4
# of Floors: 1
Dimensions: 13 x 21.75 x 22.88 inches
Material: Metal
Brand: Heritage Farms
The Bottom Line:
This birdhouse is easy to assemble, which is ideal for any beginner to bird watching. Made of high-quality metal, this birdhouse can store up to four purple martin families for many years to come. Users can quickly disassemble this product for easy cleaning. However, its best feature is that the quad pods can be stacked to accommodate up to 16 individual birdhouses.
What's Good
Comes with predator guards, perches, and nesting cavities.
Designed with ventilation slips for convenient cleaning.
The quad pods can be stacked for more deluxe accommodations.
Easy assembly
What's Bad
Not the best-looking birdhouse
The warranty doesn't cover major damage.
The price is high for just four pods.
Summary
Overall, this birdhouse comes with all the features beginner and experienced bird watches need.
Nonetheless, the pod-like design won't suit many buyers and the price can be expensive for a smaller product compared to the rest on this list.
Still, you won't have to worry about assembling this product or cleaning it when the time comes.
Best 8 Room Purple Martin House
Starling Resistant 8 Room Martin House
Editor's Comments:
This purple martin bird house is pretty above-average in the sense that it's difficult to assemble and not very beginner friendly. However, once you get past the tedious assembly, this product more than makes up for its weaknesses.
This birdhouse attracts purple martins very well with eight comfortable cabins. The great design and generous warranty also ensures you'll get the best bang for your buck.
Ability To Attract Martins
95
# of Openings: 8
# of Floors: 2
Dimensions: 19 x 14 x 14 inches
Material: Stainless Steel, Aluminium
Brand: Birds Choice
The Bottom Line:
If you're competent with putting things together out of the box, assembling this birdhouse shouldn't be too difficult. After all, this product is renowned for attracting tons of purple martins if you put it in the right spot. With two floors and eight tight openings, you also don't have to worry about starlings invading nests and causing problems for your purple martins
What's Good
The entrance holes are cut at a specific length to deter starlings.
These mansions can easily be cleaned.
This birdhouse is made in the USA
The product was specially crafted for purple martins and all their unique needs.
What's Bad
The product can be difficult to assemble.
This birdhouse isn't beginner-friendly.
Summary
Overall, this birdhouse has all of the makings of a good product that's best for intermediate and experienced birdwatchers.
Unless you have the time to endure the steep learning curve of assembling this product, you should probably look elsewhere. Still, this is one of the best birdhouses for attracting purple martins and has an air-tight defense against starlings.
Not bad…
Best 24 Room Purple Martin House
BestNest 24 Room Deluxe Purple Martin House
Editor's Comments:
This birdhouse probably has the best design on the entire list. With three floors and 24 openings, it's certainly the largest product on the list. Still, you have to factor in the difficulty of assembly and unclear warranty before buying.
Ability To Attract Martins
92
# of Openings: 24
# of Floors: 4
Dimensions: 27 x 26 x 32.75 inches
Material: Aluminum
Brand: BestNest
The Bottom Line:
If you have the tools and expertise to assemble this product, it's definitely a worthy buy. This birdhouse attracts purple martins very well and has an outstanding design, reminiscent of an ancient Chinese dojo. This product can attract numerous purple martins with two built-in decoys. For an affordable price, you can have this product if you're willing to assemble it.
What's Good
This beautiful birdhouse is made of aluminum.
The product can house up to 24 purple martins.
The center opening can fit on any 1.25″ pole.
What's Bad
This isn't a beginner-friendly product.
It's not very easy to clean.
It's difficult to assemble
Summary
Overall, this beautiful purple martin birdhouse is great for bird watchers with a lot of time on their hands. Being the largest product on the list, it's ideal if you have a big yard that attracts tons of purple martins every year.
Still, it's important to mention that you're going to spend a lot of time cleaning this product on a regular basis.
Oh, and it's really difficult to assemble, which is a bit disappointing for a birdhouse with so much potential.
Best Antique Design Martin Bird House
Plastic 12 Room Purple Martin House
Editor's Comments:
What we love about this product is its antique design and ability to attract purple martins this way. However, as the lowest-rated birdhouse on this list, this product is rife with some noticeable drawbacks you'll need to consider before buying.
Ability To Attract Martins
92%
# of Openings: 12
# of Floors: 2
Dimensions: 21 x 20.5 x 18 inches
Material: Plastic
Brand: Heath Outdoor Products
Bottom Line:
This birdhouse sits two stories high with 12 rooms that are small enough to deter pesky starlings and sparrows. There are some redeeming qualities that allowed this birdhouse to make this list. For one, the product has guard rails for young purple martins learning how to fly. Next, this birdhouse is filled with drainage holes that make cleaning a breeze. Lastly, this birdhouse is resistant to fading due to sunlight over time.
Incredible plastic design
Resistant to fading from UV rays
Built-in drainage holes for convenient cleaning
This product is very difficult to assemble.
Its plastic design is not sturdy.
No extra security for sparrows and starlings.
Overall, this product sports a unique plastic design that won't fade over time. It's also easy to clean and highly affordable.
Nonetheless, its glaring disadvantages make it no wonder why we ranked this product at the bottom of this list. While this birdhouse is great for young purple martins, there are no hole blockers to prevent sparrows and starlings from entering.
It's not very sturdy and doesn't have the best warranty if a few pieces are defective.
Buying Guide To Selecting A Purple Martin House:
Choosing the right purple martin birdhouse doesn't have to be difficult.
There are five main categories you should factor in before making a purchase, such as:
Ease of Assembly
Warranty
Style/Design
Ability to Attract Martins
Beginner-Friendly
Let's get into detail about why each of these factors is important:
Ease of Assembly:
Whether you've been birdwatching for 20 years or 20 minutes, no one wants to sit through a long installation process.
The average person expects to put together a birdhouse with minimal tools and effort. Unfortunately, most birdhouses don't come this way.
Finding a birdhouse that can be put together with relative ease should be at the top of your priority list.
Warranty:
Everyone knows that accidents happen.
Birdhouses, whether made of plastic and metal, can be susceptible to storm damage and wear and tear. When accidents do happen, it's important to make sure the manufacturer offers a warranty that gives you peace of mind.
Without a good warranty, you can risk spending money on a product that breaks apart shortly after using.
Style/Design:
Style and design is more subjective than the other factors we've mentioned, but it's just as important.
The style of a birdhouse isn't just essential for the buyer's taste, but it's also important for the purple martins themselves.
Purple martins definitely care about the houses they live in, and the accommodations also matter if you want to get the best bang for your buck.
If you're attracting a few purple martins to your yard, it makes sense to purchase a product with enough rooms to accommodate them.
Lastly, you should always check if the purple martin house has predator guards and decoys for deterring pests and attracting more birds to your yard.
Ability to Attract Martins:
It doesn't matter how beautiful your purple martin is or how easy it is to assemble. If the product can't attract any martins, then it's useless.
Make sure you check Amazon's comments to see how well any product attracts martins.
Beginner-Friendly:
Ease of assembly and this factor go hand in hand.
A product that's easy to assemble is usually also beginner-friendly.
Another sign that a birdhouse is beginner-friendly is if it comes with a user manual and other references to help you attract more purple martins to your yard.
Purple Martin House FAQs:
How much does a purple martin house cost?
The cost of a purple martin house can vary depending on several factors, such as the composition material and manufacturer. Expect to spend anywhere between $70 to $800 on a purple martin birdhouse from Amazon.
What is the best house for purple martins?
Gourd-type birdhouses are usually best for purple martins. This is because they come with collapsible doors for easy cleaning and rain guards for young martins. Gourds are also ideal for purple martins because they provide the best spaces for nesting.
When should you put up your purple martin house?
Never assemble a purple martin house immediately! Wait at least 4-6 weeks after the purple martins arrive before putting up their new home. Once they begin using the house, they'll return every year.
Where is the best place to put a purple martin house?
Purple martin houses should always be placed in an open location in your yard. Ideally, keep them at least 40 feet away from buildings or trees. Purple martins prefer to have wide-open space on all sides of their homes. They also like to be nearby utility wires that aren't attached to their nests.
How high should a purple martin house be off the ground?
The ideal height of a purple martin house is 10-14 feet from the ground.
What is the best direction to face a purple martin birdhouse?
There isn't a specific direction to face a purple martin birdhouse. However, you should face your birdhouse away from the direction of the wind. This direction is usually east in the United States.
Additional Information To Know About Purple Martin Bird Houses
Depending on where you live, it might prove more difficult than you think to invite Purple Martins into your yard. Almost all eastern swallows live in birdhouses, but the western swallows prefer to nest in the old-fashioned way: in trees and the like. Luckily, setting up bird houses for these birds is a simple process, but it does mean installing an entire neighborhood in your backyard. The Purple Martin likes to nest together by the thousands, especially during the summertime.
Keep reading for exact instructions on how to attract these beautiful birds to your own back yard, and what you need to know before you go buy or make a bird house for the Purple Martin.
Purple Martin Birds
The Purple Martin can live up to thirteen years, during which time they will fly over 4o miles per hour, travel from North America to South America, and roost with as many as 700,000 others at one time. This is why it is so important to have the right bird house set up. You want to maximize the space in your colony in order to continue to accommodate their growing families.
Contrary to their name, the Purple Martin is not purple. Instead, their dark blue-black plumage offers an iridescent sheen, which may appear different shades of blue, purple, and even green. Males have that signature dark belly that makes them easier to identify as a Purple Martin.
Why attract Purple Martins?
The Purple Martin is a wonderful bird to have in your backyard. Not only do they eat thousands of mosquitoes each day, but they are also geographically loyal. This means that you will see the same birds year after year on their migration route, and can keep tabs on your bird friends.
Why do Purple Martins need a bird house?
If you live in the east, it is fair to say that the Purple Martin depends on human-made birdhouses. This fact alone is enough reason to build a Purple Martin bird community. The swallows need a safe place to roost, as they are not at the top of the food chain. The European starling and house sparrow are two of the swallow's worst enemies, as they may even kill the Purple Martin just to have the best nesting site (aka your birdhouse).
The Purple Martin is also victim to snakes, raccoons, squirrels, feral cats, owls, and hawks. While many predators attack in the open, others are known to invade the Purple Martin nest in the hunt for baby birds and fresh eggs.
What types of bird houses does the Purple Martin prefer?
Since Purple Martins like to roost in colonies, they need a setup where many birds can roost comfortably in a proximate location. There are two options: a single construction that has many compartments for hundreds of birds, and lots of individual homes arranged in a cluster for mating pairs.
Natural gourds are perhaps the most popular type of bird housing for the Purple Martin, as they are the perfect size for the birds, and also aesthetically pleasing.
The birds will be the ultimate judge as to how hospitable your birdhouses are. They migrate at different times, depending on their sex and age. The older males migrate first, followed by the older females, and then the other birds. Homes are first-come-first-serve.
Where does your Purple Martin bird house need to go?
The Purple Martin looks for several things when picking out a suitable spot for a colony roost:
large, open areas to feed
human habitation
water source
It is best to place the community housing in the middle of an open area that has a radius of about 30 feet from any trees or other structures. The swallows are used to living amongst humans, so it is, in fact, better for the purple martin gourd house to be located within about 120 feet of human civilization. They like to be near humans, just not too close.
Swallows, like any other living creature, need water. If you have a permanent water source like a stream, lake, or pond, locate the housing near it. The birds will check this box off their list. You do not, however, need to have a purple martin bird feeder, as the birds free-range on bugs. That being said, they do need calcium, and you can provide them with crushed (and sterilized) eggshells and gravel to help with their digestion.
The purple martin gourds need to be a certain height of the ground. If there are surrounding trees and/or bushes, the houses should be placed closer to 20 feet in the air. If the area is relatively open, then going as low as 12 feet up would be okay. You need to fashion the purple martin house with a pole, rather than hanging the house from a tree. This is to prevent raccoons, cats, and other tree-climbing creatures away from the bird houses. Additionally, it is very easy to raise and lower the Purple Martin house pole for regular inspection of the homes.
Purple Martin Bird House Specifications
The Purple Martin is a very particular creature, especially when it comes to its living situation. You need to have a specific type of bird house, located in a certain area, in order to attract the birds to your back yard. Here are the things to look for when buying a bird house for this type of bird. it is important to consider these items when choosing the best purple martin bird house for your yard.
The Purple Martin requires some room in their bird house in order to be comfortable. The main compartment needs to be at least 6″ x 6″ x 12″. Anything smaller than that (even the houses for sale that are 6″ x 6″ x 6″) are way too small. This is because a full clutch of eggs can be up to seven. Anything that restricts the natural development of these birds is unhealthy. It is better to err on the side of luxury rather than constraint, especially if you are a new pitstop along their migration route.
Number of Cavities
Because the Purple Martin likes to nest in colonies, you need to make sure that you have at least four cavities. Even four cavities is a little on the smaller size. If possible, and to really get a good showing, you need to have about six to twelve cavities, especially if you are trying to get a good start.
Construction Materials of the Bird Houses
The birdhouses can be made out of many different types of materials, including aluminum, plastic, wood, and then of course the natural gourds. These are all suitable materials, but the exterior of the house must be white in color. This is because of whites' reflective qualities. White keeps the interior of the house cooler in hot temperatures because white reflects heat.
If not going with the natural gourd, then you have to be a little more careful about the materials used. If choosing wood, you need to pick untreated for the birdhouse. This is because the chemicals in treated wood can actually harm the birds as they breathe the air around them. Keep in mind that the wood should be about 3/4 of an inch thick. This will provide the best insulation against both hotter and colder temperatures.
If going with plastic housing, then you need to choose plastic that is UV-resistant. Light should also not be able to filter in through the walls. Both plastic and aluminum Purple Martin houses need to have an additional layer of insulation to help with extreme heat and cold.
Types and Dimensions
As briefly mentioned earlier, the dimensions of the home need to be at least 6″ x 6″, and the Purple Martin house height needs to be a foot. The pole needs to be at least 12-20 feet tall above the ground.
The entrance hole also has strict specifications. The Purple Martin house hole size needs to be around 2-1/8″ in diameter, though yours can range in size from 1-3/4″ to 2-1/4″, if necessary. If the hole is round, then it needs to be positioned 1″ to 1-1/2″ above the ground.
If you have a starling-resistant entrance hole, it looks like a semi-circle with the flat part flush against the ground. The entrance needs to be 1-/16 tall and 2-3/4″-3″ wide. If it cannot be place flush on the floor, then it should not be more than 1/4″ above the ground.
If you are going to have a starling-resistance entrance in a gourd, you do not need to have a porch.
Bird House Location and Timing
Believe it or not, there is a specific time for when to put out Purple Martin house. Other birds would love to live in the houses, especially house sparrows and starlings. You can avoid this only by opening the condos at exactly the time that the Purple Martin is looking to settle down.
The best way to figure this information out is to check with the local birder. The expected time of arrival for the Purple Martin varies depending on where you live.
Conclusion
Well, there you have it…
9 of our favorite Purple Martin house options for you to choose from. To recap, below is a table showing how each one stacks up against each other with our ratings:
16 Family Purple Martin Barn
Stylish 12-Room Purple Martin House
Redwood 12 Room Bird House For Martins
Metal Hexagon 12 Room Purple Martin House
Purple Martin Quad Pod House
Starling Resistant 8 Room Martin House
BestNest 24 Room Deluxe Purple Martin House
Plastic 12 Room Purple Martin House
Amazon Best Rated Products - Last Updated on 2023-12-07. DISCLAIMER: Some or all of the product links on this page are affiliate links. The operator of this website received a small commission if you purchase products through these links, HOWEVER, there is no added cost to you. These commissions help to fund the operation of this BirdInformer.com