Create the following picture in your mind:
You've recently installed a gorgeous owl nesting box in one of the larger trees in your backyard. Although it's only been a few days, you already have a family of screech owls taking up residence in your garden.
How does it feel?
If you're an owl lover like me (I love watching owls on a cam), you're so happy that you have the opportunity to provide these beautiful and majestic birds with a new and comfortable home for warm summer nights and freezing cold winter days.
And the best part?
You get to spend time with these amazing creatures. And you get to feel great knowing that they are close to home because they're living on your property.
For many of us, this is only a beautiful dream at this point. But it's a dream you intend to turn into your reality in the near future.
You're here because you're interested in choosing the best owl nesting box to meet your needs. But if you're like most people, you've read very little information and possess hardly any knowledge on this topic thus far.
That's all about to change.
Below, I'd like to share my 7 favorite best owl nesting boxes with you, based on seven different categories.
But that's not all…
I'm also going to create a handy buyer's guide so you know exactly what to look for when making your final choice when you start your adventure to buy owl house or buy owl box.
Does this seem appealing?
Keep reading to discover valuable owl nesting boxes information.
Top 7 Owl Nesting Boxes
Best Screech Owl Box For Cleaning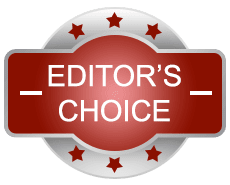 JCs Wildlife Screech Owl or Saw-Whet Owl House Cedar Nesting Box with Poly Lumber Roof - Screech Owl Nest Box - Made in The USA
Editor's Comments:
This owl box receives the honor of top pick for a multitude of reasons. It's good for the environment, helps control the rodent population, it's made entirely by hand, and it's manufactured in Indiana in the USA.
Weight: 7 pounds
Construction: Cedar & Recycled Poly Lumber
Entry Hole Size: 4" W x 3" H
Dimensions: 11.375″ W x 14.25″ H x 10.125″ D
Manufacturer: JCs Wildlife
Bottom Line:
You can't go wrong with this attractive owl nesting box manufactured in Indiana, USA. It's easy to mount and clean, equipped with drainage holes, and contains a swinging front door for quick access.
What's Good
Designed for simple drainage
Environmentally sound
Helps control rodent population
Hand-made using cedar
Swinging front door
What's Bad
Difficult to assemble with power tools
Tough to screw into a tree by hand
Attracts squirrels
Personally, I'm a big fan of JC's Wildlife Screech Owl Box.
Why?
The design is beautiful and it looks really nice in my backyard. I like that they used sturdy and attractive Cedar wood when they created this owl box. Even better, it's hand-crafted with a green painted roof that they made using recycled poly lumber.
Better yet, they added proper drainage holes in the bottom floor of the owl house. This means you never have to worry about your house overflooding during a rainstorm, because you can quickly drain it of all unwanted water content.
Overall, this product is a real winner. It attracts Eastern and Western screech owls, saw-whet owls, and kestrels. You can't go wrong with such a well-constructed and well-designed structure.
Best Owl Box For Beginners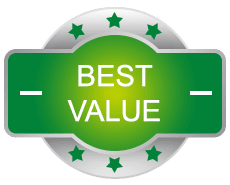 KingWood Original Cedar Owl House Box, Bird House w/nesting material, Owl Box, Large Birdhouse, Screech Owl House Kit, Owl House Box For Nesting
Editor's Comments:
This large owl house is made of cedar, it's large enough to house full grown small nesting owls, and it's available at a very affordable price point. Previous happy customers have had nothing but praise for this product and it's easy to clean, easy to assemble, and resistant to rot.
Weight: 6 pounds
Construction: Cedar
Entry Hole Size: n/a
Dimensions: 26" x 8" x 8"
Manufacturer: KingWood
Bottom Line:
You'll have a hard time finding a more attractive or more affordable owl box. It protects homes and lawns from rodents and large insects, it's great for owl enthusiasts looking to get an up close and personal view, and it's well constructed using rot resistant cedar.
What's Good
Ready to install with mounting screws
Nesting chips included
Slide hatch for easy debris removal
Constructed with weather permanent glue
No plastic or plywood
What's Bad
Attracts squirrels
Too small for large owls
The KingWood Owl Box is a wonderful choice for anyone looking to take advantage of the incredible value that it provides. It's truly affordable for homeowners far and wide.
Better yet, it's easy to install and the kit comes fully assembled upon delivery. Even better, they also provide pine nesting chips as part of the package for free.
When you buy this owl box, it comes equipped with predrilled holes, screws, and washers. This makes it so simple to mount that you'll have no trouble hanging it up in your favorite tree in your backyard.
Best of all, owls tend to return to this nesting box year after year. Hang it up once, keep it clean and maintained, and you'll eliminate pest and rodent problems while attracting beautiful owls to your backyard on a regular basis.
Best Styled Owl Nesting Box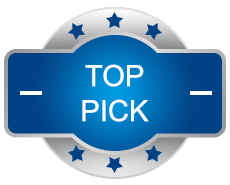 Uncle Dunkels Premium Screech Owl House, Box for Nesting-Handmade in The USA-Pine Shavings- Stainless Steel Hanging Hardware- Prefinished Ready to Install
Editor's Comments:
Uncle Dunkel's created a stylish, prefinished owl box that's ready to install as soon as you take it out of the package. It's made of solid pine, has a shingled roof, and it's made by hand in Kentucky. The quality of the craftsmanship is unparalleled and the gorgeous design contains premium features that you're bound to love.
Weight: 10 pounds
Construction: Pine & Shingles
Entry Hole Size: n/a
Dimensions: 12" x 12" x 19"
Manufacturer: Uncle Dunkels LLC
Bottom Line:
Made with solid pine, a shingled roof, and tongue and grooved boards, this owl box is truly magnificent. The artisans in Kentucky knew what they were doing when they crafted this stylish piece. Your backyard will never look better, and you'll attract plenty of screech owls, boreal owls, and saw-whet owls to boot.
What's Good
Individually handcrafted
Tree bark outer finish
Interior fledgling ladder
Large entry hole
Ethically sourced material
What's Bad
Hanging hardware missing
Tough to hang up without help
Most people appreciate Uncle Dunkel's Screech Owl Nesting Box for its quality material and superb craftsmanship. But there are other great features to consider as well.
First: They used the Cornell Lab of Ornithology specs when designing this owl box.
Why is this important?
It means they used perfect specifications to provide enough headspace, width, and height for normal sized screech owls. Plus, they added proper flooring and air vents, drainage holes, and a latched trap door. This makes it more attractive to owls and easy to clean, drain, and maintain.
And the best part?
Everything needed to install this owl box comes in the package. They provide all of the necessary screws, pine shavings, and nesting material to instantly hang the box and make a beautiful home or resting place for owls in your yard.
Best Owl Box for Screech Owls
Woodlink OWL/Kestrel Screech House
Editor's Comments:
This nesting box for screech owls has everything you need to attract these beautiful creatures to your backyard. It's highly recommended, affordable, and designed with conservation in mind. Plus, it's for more than just owls. Kestrels really love it too!
Weight: 9 pounds
Construction: Inland Cedar
Entry Hole Size: 3" Diameter
Dimensions: 13" x 8.75" x 19.75"
Manufacturer: Woodlink
Bottom Line:
Besides the well-built, sturdy, attractive design, screech owls and kestrels seem to enjoy snuggling up inside this box for a comfortable respite from the day's activities. Many happy customers love this product and often share pictures online of owls peeking their heads out of the box. What fun!
What's Good
Built using natural inland cedar
Conservation Commission approved specs
Wood shavings included
Pivoting front door
Made in the USA
What's Bad
Basic design
Difficult to drill
Inadequate customer support
Overall, this is a solid nesting box designed to get the job done.
For starters, they used the Conservation Commission specifications as their blueprint. This means the owls will be safe and protected living inside this home.
Next, although the style is basic, it's also more than sufficient.
And the best part?
Screen owls seem to love it!
The front door is on a hinge, which makes it easy to open and close when needed. At times, you'll want to clean out the box and maintain the inside. The door opens wide to provide easy access inside for the owner.
Mounting this owl house is relatively simple and straightforward, which is a plus for those who aren't too handy. It's simply a matter of screwing in 2 phillips head screws into a tree or other wooden structure.
Finally, it's made in the USA, comes with nesting materials, and you'll get free shipping when you buy it from the most popular online retailer.
Best Owl Nesting Box For Barn Owls
Barn Owl Nesting Box
Editor's Comments:
Farmers appreciate this barn box because the owls in their neighborhood appear to love it. They begin nesting inside these boxes and make them their new home. This keeps mice and other rodents away. Some assembly is required, but previous happy customers have let us know that putting it together is a piece of cake!
Weight: 6 pounds
Construction: Cedar
Entry Hole Size: 1.5" Diameter
Dimensions: 26.2" x 20.5" x 6.7"
Manufacturer: MHB
Bottom Line:
Barn owls can't seem to get enough of this owl house. The design is no-frills, so it's basic in nature. And the assembly is simple, and it's a great shelter from the elements. It provides more than adequate shelter for barn owls all year round.
What's Good
Easy to assemble
Great quality
Attracts barn owls
Helps control gopher and rodent population
Safe housing for nesting owls
What's Bad
Expensive shipping
Assembly required
Unfinished
Based on research and personal experience, I believe the Barn Owl Nesting Box is the best choice for property owners to attract amazing barn owls.
Why?
To begin with, they seem to love nesting inside this box all year round. This is the obvious purpose of the box, so it fulfills its reason for existing very effectively.
Plus…
It's lightweight and only weighs 6 pounds. This means just about anyone can climb up on a ladder and fasten it to the side of their barn or to a tree without much difficulty.
It does require assembly, which tends to scare some people. Don't be afraid!
The assembly is minimal at best. And you'll discover that you've put it together in no time with little or no experience performing minor DIY construction projects.
All in all, this box is safe, effective, lightweight yet sturdy, and easy to mount and assemble. Barn and screech owls love it and rodents tend to disappear whenever these winged creatures are around, which is a nice added bonus!
This is a great option for birders looking for a barn owl nest box for sale.
Best Owl Nesting Box For Saw-Whet and Screech Owls
Coveside Saw-whet Owl House | Screech Owl House
Editor's Comments:
Saw-Whet and Screech owls gravitate to this nesting box like bees to honey. It's the perfect size for smaller owls looking for better nesting options. And it's made in America, which means it was designed with the highest quality craftsmanship in mind.
Weight: 7 pounds 9 ounces
Construction: Eastern White Pine
Entry Hole Size: 3"
Dimensions: 17.75" x 9.25" x 11"
Manufacturer: Coveside
Bottom Line:
This solidly built owl house uses eastern white pine, so it was created to last. It has a large 3" hole specifically cut for smaller owls like the saw-whet and screech varieties. It was handcrafted in the USA and it's easy to install. What more could you ask for?
What's Good
Excellent customer service
Solidly built design
Bedding and wood shavings included
Easy installation
Simple to clean
What's Bad
Not for barn or barred owls
Attractive to squirrels
Not weatherproof
Overall, it's no surprise that saw-whet owl fans are buying up this product in droves. It's safe, effective, and built to last for a long time.
After scouring the Internet, I discovered that so many happy customers use this owl box. And they keep coming back for more. In fact, one person said that they owned more than a dozen of these spread out throughout their property.
And it makes sense. How so?
Coveside created it using Eastern White Pine. This blends directly in with the natural environment.
So, it doesn't stand out like an eyesore but attracts gorgeous owls nonetheless. Unfortunately, squirrels tend to like it as well but you can always chase them out to make room for the owls.
At the end of the day, I'm proud to recommend this high-quality product that's handcrafted in the United States of America. It's the ideal size for smaller owls like saw-whets and screech owls.
Buying Guide To Selecting The Best Owl Nesting Box
Purchasing owl nesting boxes doesn't need to be a scary or difficult chore. In fact, once you know what to look for it can be a lot of fun! And that's exactly what I'd like to help you with today.
How so?
With so many different box designs, it's often hard to pick just one. And maybe you'd like more than one owl box for your yard.
Regardless…
There are certain design elements to focus on when you choose your next owl nesting box.
I'd like you to think about each one of these options in greater detail in relation to the place where you intend to install the box in your backyard.
The main design features that we'll focus on include:
Entrance hole location
Material
Color
Owl box size
Entrance hole size
As you can see, there's plenty to think about during owl box selection.
Without further ado…
Entrance Hole Location
On many owl boxes, you'll find the entrance hole located right next to the floor of the box.
Guess what? Placing your entrance hole in this location is a bad idea.
Why?
If young owlets are living in the box, they'll be very tempted to explore and take a look outside the entrance hole. These young go-getters and rambunctious little tikes will want to go outside and explore. But at a certain age, they'll be much too young to begin exploring.
So, choose an owl nesting box with the entrance hole higher above the floor. This will protect the young inside and keep them safe from predators or other dangers while exploring the outside world when they're too young for this challenge.
Material
For the most part, the material used for owl boxes is typically plywood. But the type of plywood can vary depending on the manufacturer.
Some manufacturers prefer exterior grade plywood because it's sturdy, functional, heavy duty, and easy to install.
On the other hand, different manufacturers might prefer higher-quality grade woods. I've seen nesting boxes made of cedar, eastern white pine, recycled poly lumber, and other attractive options.
Overall, when basing your choice on material, make sure the plywood is sturdy and in good shape. You do not want to choose a box that is known to rot. And if you're smart, you'll even treat your wood with linseed oil to provide added protection so it lasts longer.
Some manufacturers will have already pretreated the plywood with linseed oil. That's definitely an added bonus in my book.
Color
Depending on who you're talking to, you might receive mixed information as far as what the color of your owl nesting box should be.
Many believe that you should leave these boxes in their natural wood finish.
Why?
They believe that the boxes match better with the environment, on the one hand. But they also feel that the harsh smell of the chemicals in the paint or stain will potentially scare the owls away. They say owls do not like the strong chemical smell.
On the other hand:
Some people believe that you should paint the owl box white. And their reasoning is that during the hot summer months, in the southern states particularly, the interior of the box will get so hot that it becomes unbearable.
White paint repels the sun. By painting the box white, you'll actually prevent the interior from becoming too hot.
Deciding on whether or not you should paint the box is your call. Use your best judgment based on your location and other extenuating circumstances.
Owl Box Size
In the instance of choosing an owl box, the size definitely matters. But your hopes and desires for the box also play a part as well.
As an example: are you hoping to attract a pair of breeding owls? In this case, you'll absolutely need to choose a large nesting box. Otherwise, any of the choices you make are likely going to be too small.
For breeding pairs, the best choices are nesting boxes that are 24 inches deep, 21 inches high, and about 18 inches wide. This provides ample space for the breeding pair and any offspring they may have in the future.
On the other hand:
If you plan to attract a single adult sized owl, you really don't need such a large box as the one mentioned above.
A sufficient size is 12 inches wide, 14 inches high, and about 10 inches deep. This provides lots of room for an adult owl to spend time inside your nesting box for proper rest and relaxation.
Entrance Hole Size
Here's the deal:
The entrance hole of the owl box obviously needs to be large enough to allow owls to fit inside. But in many cases, designers tend to overdo it with the size of the entrance hole and unfortunately make them too large.
Barn owls and other cavity nesting birds want to squeeze their way through the entrance, believe it or not. They do not want a hole that is so large that they can fit through it easily.
Why is that?
It's all about self-preservation. They know that if they can barely squeeze through the entrance hole, other larger animals and prey aren't going to get into their nesting place. They feel comfortable knowing that their chicks and eggs are safe from other predators.
On average, the entrance hole should be anywhere from 3 inches to 5 ½ inches in diameter to remain safe and effective.
Cool Owl House Pictures
Below are some cool owl nest house photos. I particularly like the nesting box for owls from Pennsylvania that shows the owl hanging out in his owl box house!
And this nest boxes for owls is a cool design as I don't see too many owls nesting boxes in a circular house design. I wonder if this owl bird owl house really attracts owls?
Here is another design to show a different spin on people wondering what does an owl box look like?
Owl Nesting Boxes FAQs
Nesting boxes for owls – do they work?
Yes, an owl house nesting box absolutely works! Owl love to use these and I highly recommend that you install at least one in your yard when trying to attract owls.
Owl nest boxes for sale – where to buy them?
When looking for where to buy an owl box, there are many options. First, you can select one of the owl nesting boxes for sale on this page and buy directly from Amazon.
Also, when considering where can I buy an owl house, you can search the Internet for birding supply houses near me. A good search term is "owl nesting box for sale near me", "barn owl nest boxes for sale near me", or "owl houses for sale near me" as an example.
And, as a different angle on the where to buy an owl house quest…
Have you considered building your own owl nesting house? There are plenty of plans available for owl house for owls, below is a video to get you started. He builds an owl house for tree in his backyard. After buying a pre-made owl nesting house, I am going to build my own backyard owl house next. I might use the advice that Doug shares in the video below:
How much should my owl nesting box weigh?
The weight of the nesting box is going to vary depending on the size.
Consider the following:
Smaller sized boxes can weigh roughly 6 to 8 pounds.
Medium-sized boxes can weigh 10 to 25 pounds.
Large sized boxes can weigh between 40 to 50 pounds.
Extra-large sized boxes can weigh more than 50 pounds.
Is it easy to install an owl nesting box?
For the most part, installing your nesting box is either going to be a one- or two-person job.
Common sense dictates that smaller boxes are easier to install. And on average, a single person should have no trouble with the installation process.
On the other hand, large owl box or extra-large owl boxes require more than one person. This sized nest box is bigger, heavier, and bulkier to hold up and carry. Having an extra set of hands to hold the box in place while you install it is certainly a good idea and likely necessary.
Will I need to assemble the owl nesting box?
Every situation is different, so it all depends on the particular nesting box you end up purchasing.
In many cases, you'll find the ideal nesting box that's already pre-built and delivered to you fully put together inside the box.
In other instances, you'll purchase a much larger one that gets delivered to you in pieces. These boxes will require assembly as well as installation.
Overall, I've never personally come across an owl box that was so complicated or difficult that the owner couldn't figure out how to put it together. The instructions are usually simple to follow and very straightforward, so if you aren't very handy it won't be complicated nonetheless.
Can I mount my box to a tree?
Absolutely!
In fact, we highly recommend it. The owl population likes spending time in trees. Finding a prime nesting box in a tree in your backyard is the ideal scenario for these winged creatures.
When you install it in the tree, place the box in a way that is completely covered in shade. This will protect the owls from overheating on hot summer days.
Can I paint my barn nesting box?
In all honesty, this isn't a very good idea.
Why is that?
It seems that many owls are turned off to the chemical smells inside the paint. That's why the majority of the nesting boxes you'll find online are made of natural wood.
But…
Some believe that painting the box white is perfectly acceptable. They say the white paint repels the sun and keeps the inside of the box cool for the owls.
Sorry to provide conflicting information but I wanted to give you both sides of the argument. Honestly, you should decide based on what you feel is right. But ultimately, you should avoid painting your box any color besides the color white.
Amazon Best Rated Products - Last Updated on 2022-10-05. DISCLAIMER: Some or all of the product links on this page are affiliate links. The operator of this website received a small commission if you purchase products through these links, HOWEVER, there is no added cost to you. These commissions help to fund the operation of this BirdInformer.com